Find Drug & Alcohol Rehab Centers Near You in Missouri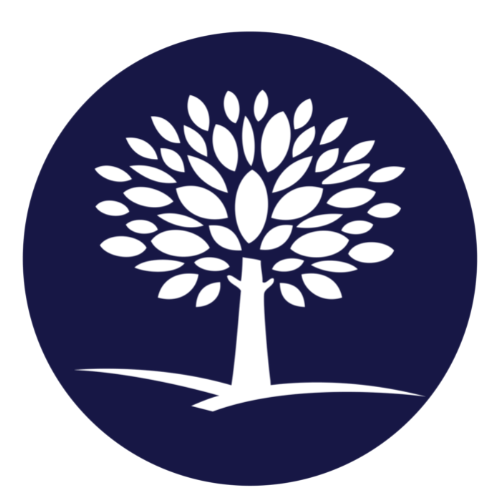 By The Recovery Village Kansas City
Last Updated: November 2, 2023
Editorial Policy | Research Policy
Finding addiction treatment in Missouri can be life-changing, but as part of the process of choosing a program, you need detailed information about the approach and payment options. When you have a full understanding of the details of an addiction treatment program, it provides you with a framework to make informed choices to begin your journey of recovery.
There are a lot of rehabs in Missouri and varying programs, so comparing them based on the types of treatment, payment options, and therapies can help you narrow down the choices and find what's right for you. When your rehab program meets your particular needs and situation, you will raise the likelihood of achieving long-term recovery.
Cities in Missouri
Information About Rehab in Missouri
Drug and Alcohol Addiction in Missouri
In Missouri, many people are struggling with substance misuse. In 2020, the Missouri Department of Mental Health reported that one-fourth of adults have a serious mental disorder. Around 368,000 residents of Missouri are estimated to have a substance use disorder. Of those, 133,000 struggle with illicit drugs, and 256,000 with an alcohol use disorder. Around 5.2% of the population has an alcohol use disorder based on these figures, 2.9% struggle with illicit drugs, and 0.5% have a disorder related to the use of prescription pain medicines.
Missouri has a drug overdose death rate of 36.5 per 100,000 residents. Overdose is the number one cause of death in the state among adults between the ages of 18 and 44. One out of 45 deaths statewide was because of an opioid-involved overdose. These statistics mean drugs and alcohol have far-reaching effects on communities and families, as well as individuals.
Addiction Treatment in Missouri
The Recovery Village Kansas City delivers quality, evidence-based, physician-led addiction treatment services in Missouri. The levels of care that make up our programs include:
Medical detox includes 24/7 medical treatment and supervision in a safe environment. The goal of a medical detox is to help you stay safe, reduce the risk of medical complications, and go through withdrawal as comfortably as possible.
Inpatient rehab is often the foundational component of a rehab program. You live on-site and complete the most intensive level of care during this time at The Recovery Village Kansas City.
Partial hospitalization programs can be a step down from inpatient treatment. You have more free time and independence in this transitional phase of treatment as you work towards managing your recovery and becoming accountable.
Intensive outpatient rehab is also transitional between your life at our facility and your life outside the community. Most clients will participate in intensive outpatient treatment after completing partial hospitalization.
Dual diagnosis isn't a program setting but is instead an approach to treating addiction that also provides treatment for mental health symptoms. The two can worsen one another if one goes untreated. When they're addressed together, you're less likely to relapse.
Aftercare is what your treatment team will do to ensure you're ready for your life outside our treatment center. Aftercare can include medical referrals, support groups, teletherapy options, and relapse prevention plans.
Medication-assisted treatment integrates Food and Drug Administration-approved medicines, behavioral therapies, and counseling for sustained recovery.
Behavioral therapies at The Recovery Village Kansas City include cognitive-behavioral and dialectical behavioral therapy. These are a cornerstone of addiction treatment, allowing you to look at your thoughts and behaviors so that you can begin to change them along with your perspective.
Also available at our center is family therapy when appropriate and trauma-informed care. Our trauma-informed care relies on deep expertise and understanding of the impact of trauma, and we treat clients with a careful eye toward avoiding re-traumatization.
How Much Does Rehab Cost?
Every rehab program is going to have a different cost. For example, an inpatient program will be more expensive than outpatient treatment because it includes on-site living. However, we never want anyone to think cost is a barrier to life-saving treatment.
First, most insurance companies must provide mental health and substance abuse treatment coverage similarly to how they cover other medical care. If you contact our admissions team, they can quickly verify your insurance coverage. Even if you have out-of-pocket expenses that remain after insurance coverage, we can help you with flexible payment options so you can receive treatment.
If you don't have insurance, private pay options are also available.
Missouri also offers state-funded treatment centers and nonprofit programs, although they can have stringent admissions requirements and waiting lists. State-funded rehab centers get funding from government resources to deliver free or affordable treatment services to people meeting eligibility criteria.
In-Network Insurance Options
How Long is Rehab?
Staying in treatment long enough for comprehensive care is a big factor in your outcomes. Rehab programs can vary in length but are often 30, 60, or 90 days. There are also Missouri rehabs with longer-term programs. The length of stay you'll participate in is based on factors like the severity of your addiction, your co-occurring mental health needs, and whether you've participated in other treatment programs in the past and relapsed. Each person's treatment plan is unique.
For details on our programs, admissions information, or to verify your insurance coverage, please talk to our Recovery Advocates today.