How Much Does Alcohol Rehab Cost?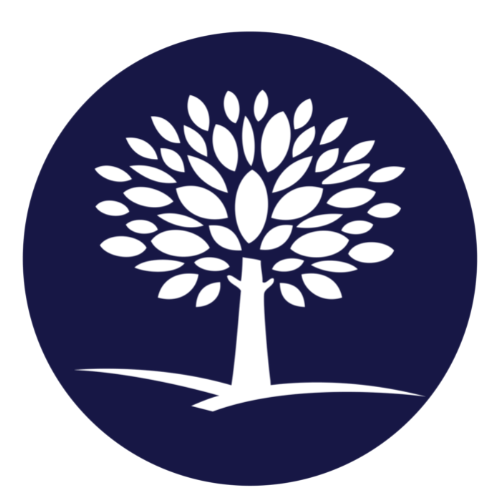 Last Updated: November 3, 2023
Editorial Policy | Research Policy
The Recovery Village Kansas City offers inpatient and outpatient treatment options for those struggling with alcohol addiction.
When someone is struggling with alcohol addiction, a professional rehab program can be life-changing. Addiction treatment programs differ in length, intensity and cost, but many options are available regardless of your needs. This guide will focus on the options for alcohol rehab and how to pay for it.
How Much Does Alcohol Rehab Cost?
The cost of treatment for alcohol addiction can differ based on factors, including the program location, the length of treatment and if it's a residential or outpatient program. Insurance coverage is often available to cover some of the costs of alcohol rehab. Treatment centers may also offer payment options and sliding-scale fees to meet the needs of more people and make programs accessible.
The price range for programs can differ but may include the following:
Residential programs lasting 30 days average around $6,000, while luxury centers can be as much as $20,000
Residential programs lasting 60–90 days range from $12,000–$60,000
Outpatient rehab can be much less, averaging around $5,000 for a three-month program
Outpatient Rehab Options
You don't live onsite during outpatient rehab. You can complete it as a standalone program or as part of a continuum of care after inpatient treatment. It often costs much less than a residential program since there are no room and board costs. Prices differ based on the outpatient care level and your treatment plan's length. Insurance often covers outpatient treatment, and you might be eligible for financing or sliding-scale fees.
Inpatient Rehab Options
Residential rehab, while varying in intensity and duration like outpatient treatment, requires that you live onsite. You receive around-the-clock, comprehensive treatment in a safe and stable environment. Residential rehab has a lot of advantages, especially in the earliest days of recovery. The cost range for residential treatment can be $6,000–$60,000. As with outpatient programs, much of residential rehab costs are often covered by private and public insurance. For the remaining out-of-pocket costs, there are financing options.
Detox and Withdrawal
When someone is addicted to alcohol or other substances, they also tend to be physically dependent. When they stop drinking, they may experience withdrawal symptoms. During a residential medical detox, medications can be given to reduce cravings and symptoms of withdrawal, keeping patients safe and comfortable. Detox and withdrawal are integral to the overall treatment process, with costs ranging from $1,000–$1,500 for a supervised program.
Many times residential programs include the costs of medical detox, and the exact costs will depend on whether you will participate in a residential program and your type of addiction. Most medical detox costs should be covered with insurance, although your out-of-pocket expenses will be affected by:
Treatment location
Type of program
Medical needs
Insurance plan
Financing and Insurance
There will be large variations in insurance and financing options for centers and programs. Exploring the insurance coverage options and learning more about your plan and what it will cover is a good idea. Consider self-payment options if you don't have insurance. While price and payment solutions are important, more attention should always be given to the quality and evidence-based approach of the center and program.
Medicare Coverage for Rehab
Medicare is a federal health insurance program for people aged 65 and older. Some younger people with certain disabilities or diseases may also be eligible for Medicare. Medicare will often cover the costs of residential rehab and outpatient treatment for alcohol addiction. You should learn the details of your coverage and out-of-pocket requirements before seeking treatment.
State-Funded Rehab Options
For someone who cannot pay for private treatment, state-funded rehab may be an option. However, you should thoroughly research any treatment options before choosing a program funded by the state, as different requirements and limitations may exist.
Private Insurance Coverage
Private insurance coverage is how most people cover rehab costs. The coverage available to you is based on your provider and plan. Contact your insurer to learn more about the coverage available to you and your out-of-pocket expenses. The Recovery Village Kansas City accepts BlueCross Blue Shield, Cigna, First Choice, and several other private insurance companies.
Amenities and Aftercare
It's overwhelming to think about making such a drastic change in your life, like beginning your recovery journey. Getting help can be a lot to cope with on its own, and then you have to figure out the logistics, including:
Cost
Location
Type of Program
Amenities offered
Length of available stays
Aftercare services
Amenities Offered in Rehab
Amenities aren't just a luxury — they can be a part of developing lifelong healthy habits and coping skills. For example, outdoor spaces and fitness facilities help encourage a sense of relaxation and tranquility to promote healing and recovery.
Aftercare Programs for Long-Term Success
Aftercare should include connections to resources in your local community, such as referrals to mental health services providers and support groups. Aftercare is critical to your long-term recovery and helps you build a foundation outside treatment.
Addiction Help and Treatment Resources
Addiction is highly complex and personalized. Each person is unique, as is their experience with substance use and addiction. Regardless, we know this chronic disease affects every area of a person's life and their family's. To overcome a powerful addiction to alcohol, most people will need treatment and support from a professional treatment center with a strong reputation and a reliance on evidence-driven practices. The Recovery Village Kansas City offers different levels of care, including residential programs.
Frequently Asked Questions
Here are answers to some common questions about the costs of alcohol rehab.
Are there any options for financial assistance or insurance coverage for alcohol rehab?
The cost of alcohol rehab differs based on your type of program, where you get treatment, your medical needs and the length of treatment. Most treatment centers, including The Recovery Village Kansas City, offer financial assistance options. We are in-network with major insurance providers to make treatment accessible to as many people as possible.
What are the main factors that contribute to the cost of alcohol rehab?
Some of the factors contributing to the costs of an alcohol rehab program are:
Length of treatment — for example, 30, 60 or 90 days
Whether treatment is residential or outpatient
If the person has co-occurring mental or physical health needs
The location of the center
Amenities
An individual's insurance coverage
Does my insurance cover alcohol rehab treatment?
Because of the Affordable Care Act, insurance companies must cover alcohol rehab treatment costs, similar to other medical conditions. Addiction treatment, and mental health services, are essential health benefits, so your insurance should cover alcohol rehab. However, how much you must cover out-of-pocket is based on your insurance carrier and plan.
Are there any government-funded programs that can help with the cost of alcohol rehab?
If you're interested in government programs to help cover the cost of alcohol rehab, you have a few options. One is public insurance, such as Medicare and Medicaid. You might also be eligible for grants and other programs to receive rehab care, or you could try to find a government-funded treatment center. However, eligibility requirements differ, and these programs often have waitlists.
If you're ready to explore your recovery from alcohol addiction, contact our Recovery Advocates. We can help you learn more about the costs of alcohol rehab and answer questions about financing, payment plans and insurance coverage. Take the next step today with The Recovery Village Kansas City.
Read more: How long are inpatient alcohol rehab programs?
Explore Our Levels of Care
Our full continuum of customizable treatment plans ensure each patient gets professional care that meets their needs.
Sources
Newman, Richard K. et al. "Alcohol Withdrawal." NIH National Library of Medicine, August 29, 2022. Accessed June 13, 2023.
NIH National Institute on Drug Abuse. "Addiction Science." Accessed June 13, 2023.
Health Insurance Marketplace. "Health benefits & coverage." U.S. Centers for Medicare and Medicaid Services. Accessed June 13, 2023.