Alcohol & Drug Treatment Center in Independence, MO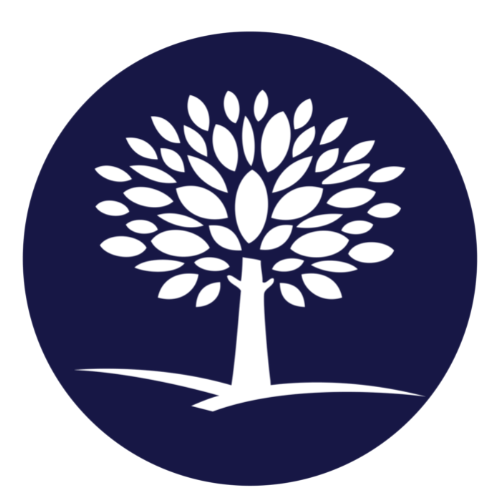 By The Recovery Village Kansas City
Last Updated: November 22, 2023
Editorial Policy | Research Policy
Substance abuse is a serious health issue affecting many individuals in Independence, Missouri. General statistics indicate that substance use, particularly opioids and methamphetamines, is on the rise in this area. However, a community of dedicated providers, advocates and institutions is tackling this daunting issue. Numerous treatment resources, including detox centers, outpatient therapy, residential rehab facilities and 12-step programs, are readily accessible in Independence, Missouri. These resources play a crucial role in substance misuse recovery, providing comprehensive assistance, professional support, and a path toward a healthier, more fulfilling life ahead.
About Independence, Missouri
Independence, Missouri, often called the "Queen City of the Trails," has a rich history that has greatly influenced its modern-day character. Founded in 1827, this city on the eastern outskirts of Kansas City was a launching point for pioneers venturing west on the Oregon, Santa Fe and California trails during the 19th century. The city is also known for being the hometown of President Harry S. Truman, a legacy that adds to its historical significance.
Independence thrives as a community with a population of more than 110,000. It is enriched by a mixture of historical attractions, diverse restaurants and bustling retail districts. The city's neighborhoods are home to residents who enjoy the small-town feel amidst the convenience and amenities of a large metropolitan area.
Like many cities across the country, Independence is struggling with substance abuse, a challenge that impacts the quality of life for individuals and the community. Local authorities and health organizations have reported an increasing prevalence of alcohol and drug addiction, necessitating robust interventions and resources for those impacted.
Our Closest Facility
The Recovery Village Kansas City
The Recovery Village Kansas City is conveniently close to Independence, Missouri, offering comprehensive treatment services for people struggling with substance use and co-occurring mental health disorders. Its strategic location makes it a reliable and easily accessible option for residents of Independence, Missouri.
Why choose us?
Our services are tailored to meet the unique needs of each individual, promoting healing in a safe and supportive environment. The Recovery Village's team of experienced professionals is committed to guiding residents on the path to recovery. Our team works round the clock to ensure you receive the necessary support as you walk this journey to recovery.
Contact Details
Location: 11901 Jessica Ln, Raytown, MO 64138
Contact number: (816) 710-5883
Take a step towards a healthier future today. Contact The Recovery Village Kansas City now.
Substance Abuse Rehab Programs Near Independence, Missouri
The Recovery Village Kansas City offers comprehensive treatment plans to aid recovery for those struggling with substance abuse near Independence, Missouri. Our team of highly trained professionals is dedicated to providing effective treatment in a safe and supportive environment. They work together to create customized treatment plans that address the root causes of addiction, helping individuals reclaim their lives.
Medical Detox
One of our key services at The Recovery Village Kansas City is our medically assisted detox program. This is often the first step in the recovery process, where patients are safely weaned off drugs and alcohol under the watchful eyes of our medical team. This process reduces withdrawal symptoms, making it easier for patients to transition into further treatment.
Residential Rehab
Following detox, patients may participate in our residential treatment program, where they live at our facility. Patients participate in individual and group therapy sessions, recreational activities and wellness education to learn to maintain their sobriety after leaving our facility.
Partial Hospitalization (PHP)
Our partial hospitalization program (PHP) offers patients the next level of support and treatment after residential treatment. Patients live onsite at our residential facility and transition towards more independence and responsibility in their recovery.
Intensive Outpatient Programs
We also offer an outpatient program for those who have completed residential treatment or need a less intensive option. This program allows patients to continue their recovery while navigating their daily lives.
Dual-Diagnosis
Substance use disorders commonly occur alongside mental health conditions. We offer a dual diagnosis program that treats mental health and addiction symptoms at the same time to optimize recovery outcomes.
Medication-Assisted Treatment
Severe alcohol or opioid use disorder may benefit from approved medications. When medically appropriate, some medications can help reduce cravings and the risk of relapse.
Aftercare
After graduating from treatment at The Recovery Village Kansas City, our comprehensive aftercare planning connects you with the people and resources needed for lifelong recovery.
At The Recovery Village Kansas City, we believe in treating the whole individual — body, mind and spirit. We offer many services beyond addiction treatment, including mental health counseling, trauma therapy and wellness programs such as yoga and meditation. We look forward to supporting those on their journey to recovery.
Common Co-Occurring Disorders in Independence, Missouri
Independence, Missouri, faces significant health challenges, including co-occurring disorders. Also known as dual diagnosis, co-occurring disorders refer to the simultaneous presence of mental health disorders and substance use disorders.
Among the most common co-occurring disorders in Independence are alcoholism and depressive disorder. Individuals struggling with severe depressive episodes often resort to alcohol as a means of self-medication. Conversely, chronic alcohol consumption can also lead to depressive episodes, thereby establishing a vicious cycle.
According to the Substance Abuse and Mental Health Services Administration (SAMHSA), other common co-occurring disorders include:
Anxiety disorders and cannabis use
Bipolar disorder and opioid addiction
Attention deficit hyperactivity disorder (ADHD) with substance misuse
These combinations lead to complex health challenges that require comprehensive treatment approaches tailored to the individual's needs. Enhanced medical interventions and counseling services are fundamental in managing these disorders. Early detection and preventive measures help curb the prevalence of such disorders within the Independence community.
For anyone struggling with co-occurring disorders in Independence, Missouri, seeking out appropriate mental health and addiction resources can provide the necessary assistance and set you on the path to recovery.
Recovery Resources in Independence, Missouri
Below is a list of key state, local, and governmental resources, as well as the closest facility, available for individuals seeking recovery resources in Independence, Missouri:
Please contact these organizations directly for more information about the recovery resources they provide.
Substance Abuse in Independence, Missouri
Substance abuse is a multifaceted and serious issue affecting individuals and communities throughout the U.S., and Independence, Missouri, is not exempt. The following substances are commonly abused in Independence:
Alcohol: As in the rest of Missouri, alcohol remains a primary substance of abuse in Independence. The Missouri Department of Mental Health's 2019 statistics indicate that alcohol was the primary substance among treatment admissions, accounting for approximately 39% of cases.
Opioids: Independence, similar to other American cities, has been heavily impacted by the opioid epidemic. According to the Missouri Department of Health and Senior Services, in 2017, Jackson County, where Independence is located, recorded opioid-related death rates of 16.5 per 100,000 people, significantly above the state average.
Methamphetamines: The use of methamphetamines in Independence is also a major concern. In 2019, the Missouri State Highway Patrol reported that Jackson County ranked second highest in the state for meth laboratory seizures.
Marijuana: According to a report from the Department of Mental Health, marijuana is the most commonly used illicit drug among Missouri residents, and its abuse is prevalent in Independence as well.
Increased accessibility and socio-economic factors have contributed to the prevalence of substance abuse in Independence. To counter this public health crisis, local government and non-profit organizations are providing resources and treatments for individuals and families impacted by substance abuse. Visit the Department of Mental Health's directory for substance abuse services in Independence, Missouri.
This increasing issue demands community support and awareness for prevention efforts. By understanding the common substances of abuse in the area, people can better recognize the signs of abuse and take necessary actions to help individuals in their communities.
Warning Signs of Substance Abuse
Substance abuse, also known as drug abuse, is a pattern of harmful use of any substance for mood-altering purposes. Despite its prevalence, many people in Independence, Missouri, find it difficult to spot the warning signs in their friends, family or themselves. Common warning signs to look out for can include:
Behavioral Changes: These include frequent legal problems, decreased performance at work/school, ignoring responsibilities, and sudden changes in friends and hobbies.
Physical Changes: Unusual fatigue, red eyes, neglect of physical appearance, weight changes and other health issues may be indicators of substance abuse.
Psychological Changes: Unexplainable mood swings, bursts of energy, appearing fearful/anxious for no apparent reason, and lack of motivation can indicate a substance abuse problem.
If you or someone you know exhibits these symptoms, seeking help as soon as possible is essential. One of the most effective ways to overcome substance abuse is through professional treatment. Resources in Independence, Missouri, can provide the necessary support and care.
Remember that substance abuse is a disease — not a moral failing or lack of willpower. It's never too late to seek help and begin a journey to recovery.
Alcohol Addiction Treatments Near Independence, Missouri
Alcohol addiction, also known as alcoholism, is a widespread problem that can be extremely detrimental to a person's physical, mental and social well-being. Fortunately, effective treatment options are available in Independence, Missouri. From medication-assisted treatments and counseling services to support groups and residential therapy, there are several paths to recovery intended to cater to a range of unique needs.
Medication-Assisted Treatment (MAT)
Medication-assisted treatment, MAT, uses specific medications with counseling and behavioral therapies to treat alcohol addiction. This kind of treatment is designed to help manage withdrawal symptoms, reduce cravings and restore balance to the brain systems affected by alcohol abuse. The FDA approves three medications for treating alcohol addiction:
Naltrexone: Naltrexone works by blocking the high that people experience when they consume alcohol, reducing the desire to drink.
Acamprosate: Acamprosate is used to restore the balance in the brain that has been disrupted by alcohol abuse. It can help manage the symptoms experienced in post-acute withdrawal and help a person maintain abstinence.
Disulfiram: Disulfiram is a medication that causes unpleasant reactions when alcohol is consumed, such as flushing, nausea, and palpitations, therefore acting as a deterrent against drinking.
Counseling Services
Counseling services, including individual, group and family sessions, are essential components of many alcohol addiction treatment programs. Therapists and counselors provide the necessary support and teach coping mechanisms to combat addiction. Common therapies include:
Cognitive Behavioral Therapy: This therapy helps individuals identify and correct problematic behaviors. The goal is to recognize triggers for alcohol use and learn healthier coping skills.
Motivational Enhancement Therapy: This therapy builds motivation and creates a plan for change. The aim is to facilitate self-motivation and commitment to a specific treatment goal.
Support Groups
Support groups such as Alcoholics Anonymous (A.A.) and Self-Management and Recovery Training Recovery (SMART) facilitate a community of individuals who are undergoing similar struggles. These groups help members feel understood and provide a safe, supportive environment to share experiences and coping strategies.
Residential and Outpatient Programs
Residential and outpatient programs are two of the most intensive and structured treatment options. The characteristics of these programs include:
Residential programs: These involve living at a treatment facility for the duration of the program, which provides round-the-clock care and structured therapy. These residential facilities provide a distraction-free environment focused on recovery.
Outpatient programs: This option allows individuals to live at home while attending treatment sessions at specific times throughout the week. It is best suited to those with a strong support system at home.
One facility providing residential and outpatient treatments is The Recovery Village Kansas City. They offer a comprehensive approach blending evidence-based treatment modalities with holistic services to treat the whole individual — not just the symptoms of addiction.
It's important to consult with a healthcare provider when considering alcohol addiction treatment to find the best plan tailored to the individual's needs. Recovery may be a long and winding road, but with the right resources and support, regaining independence from alcohol is possible.
The Opioid Epidemic in Independence, Missouri
The city of Independence, Missouri, is facing a severe health crisis in the form of the opioid epidemic. Opioid misuse and its repercussions have struck this city severely, mirroring the national crisis. An alarming number of individuals are hooked on these powerful drugs, creating a massive toll on health, families and community resources.
Opioid Overdose Deaths in Independence
According to the Centers for Disease Control and Prevention (CDC), Missouri saw a drastic increase in drug overdose deaths, many of which can be traced back to opioids. To combat this epidemic, multiple local, state and federal efforts are in place to assist those struggling with opioid addiction.
Opioid Addiction Treatment Options in Independence, Missouri
Despite the severity of the opioid crisis in Independence, many addiction treatment options are available. These include:
Medical Detox
Medical detox for opioid use disorder includes 24/7 medical supervision to treat uncomfortable symptoms of withdrawal. A safe, comfortable and drug-free environment helps ensure a successful detox.
Residential Rehab
Our residential rehab program offers an onsite living setting that's carefully structured and focused on healing individuals from opioid misuse.
Partial Hospitalization Program (PHP)
Transitioning from residential treatment, the partial hospitalization program (PHP) offers patients increased autonomy and leisure time as they take on a more self-directed role in managing their recovery.
Intensive Outpatient Program (IOP)
As you transition from the intensity of residential or PHP care, our intensive outpatient program (IOP) provides greater flexibility. This program effectively balances a high level of opioid addiction treatment with your external responsibilities.
Dual Diagnosis
Co-occurring mental health disorders can exacerbate symptoms of opioid abuse. Our dual diagnosis program addresses both mental health and opioid addiction symptoms simultaneously to enhance recovery outcomes.
Medication-Assisted Treatment
Patients with a severe opioid use disorder may find relief through approved medications. When used under medical supervision, these medications can effectively diminish cravings and mitigate the risk of relapse.
Aftercare
After opioid addiction rehab, we support you by providing referrals to treatment providers, information about support groups, relapse prevention plans and aftercare resources like our Nobu app.
Government Resources for the Opioid Epidemic
The U.S. Department of Health and Human Services (HHS) provides support through funding for treatment, prevention and recovery services. They are also advancing better practices for pain management and improving access to overdose-reversing drugs.
The Substance Abuse and Mental Health Services Administration (SAMHSA) provides a helpline and resources to find local treatment facilities, including those that offer opioid treatment programs.
Find Lasting Recovery in Independence, Missouri
At The Recovery Village Kansas City, we believe anyone can recover from addiction. Long-lasting recovery requires dedication and commitment, and our caring experts and individualized, evidence-based addiction treatment can help you overcome addiction.
For individuals in Independence, Missouri, the journey to addiction recovery can often seem like an uphill battle, but our Recovery Advocates are ready to help. Their professional insight and compassionate understanding ensure the best possible path to recovery. Making the first call can feel daunting, but reaching out is the first step toward Independence and recovery. Contact a Recovery Advocate at The Recovery Village Kansas City today to get started on your path to healthier living.