Top Alcohol & Drug Treatment Centers in Clinton, Missouri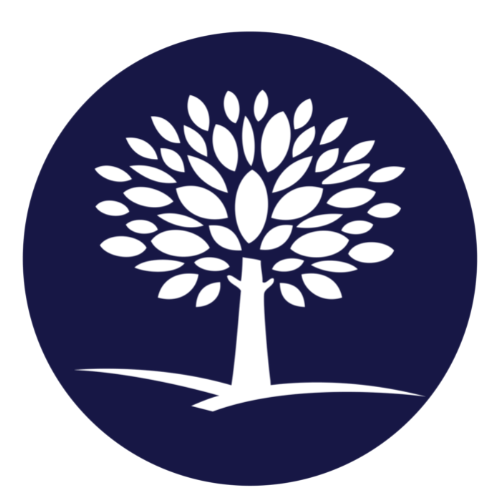 By The Recovery Village Kansas City
Last Updated: August 24, 2023
Editorial Policy | Research Policy
Substance Abuse Resources in Clinton, Missouri
Missouri, like many states across America, is grappling with the devastating and substantial impacts of substance abuse. The city of Clinton is no exception to this crisis. As per the Missouri Department of Mental Health, in the year 2019, substance use disorders affected thousands in the state, and a significant number were from Clinton, Missouri. The most commonly abused substances include opioids, alcohol, and amphetamines. It's crucial to understand that help is available, and recovery is possible with the right treatment resources.
About Clinton, Missouri
Located in the heart of the United States, Clinton, Missouri, is a town that embodies the charming spirit of small-town America. This Midwestern gem is the largest city within Henry County and serves as its county seat, offering majestic leisure activities at the iconic Truman Lake and a rich history with its Victorian-era architecture at Heritage Square.
As per the United States Census Bureau, Clinton boasts a population of approximately 9,000. These are people known for their friendliness and hearty welcome, making the city carry an infectious vibe of warmth and community. Despite its size, the city hosts several annual festivals that create an atmosphere of vibrancy and dynamism by promoting community involvement.
In spite of these positives, however, Clinton, like many American communities, grapples with the serious issue of substance abuse. Substance misuse issues have touched a significant part of the city's population, revealing an urgent need for more robust preventative measures and treatment services. This has led to increasing investments in local health resources and substance abuse education programs. Local community organizations are vigorously working on solutions, establishing resources for individuals and families affected by substance addiction.
It is towards these challenges that the city of Clinton has shown incredible resilience and solidarity, working hand-in-hand to uplift those in need. This commitment, coupled with the city's rich heritage, makes Clinton a resilient community with an inspiring spirit.
Our Closest Facility
The Recovery Village Kansas City Drug and Alcohol Rehab is our closest facility to Clinton, Missouri, offering top-notch services for substance use and co-occurring mental health disorders. It is located only a short drive away at:11901 Jessica Ln,
Raytown, MO 64138
You can reach our team at this facility by calling (816) 710-5883 for any queries or support needs.
The Recovery Village offers a comprehensive range of services, including inpatient, outpatient, and teletherapy options. We are known for the compassionate, holistic approach we provide to all of our clients. Our team of specialists not only treats substance use disorders but also gives ample attention to any co-occurring mental health disorders because we believe in treating the person as a whole.
People from Clinton, Missouri, would find this facility particularly convenient due to its nearness and ease of access. We are vested in your journey toward recovery, and we extend our unwavering support for your fight against substance abuse.
For more information about our center in Kansas City, please visit our website.
Overview of Rehab Programs for Treating Substance Abuse Near Clinton, Missouri
In Clinton, Missouri, those wrestling with substance abuse issues can access a wide array of treatment options that are specifically meant to encourage recovery and sobriety. One such facility renowned for its exceptional services is The Recovery Village Kansas City Drug and Alcohol Rehab.
This facility understands that substance abuse is a multi-faceted problem, and our treatment approach reflects the same. They provide comprehensive treatment plans that focus not only on the physical aspect but also on the psychological and emotional facets of addiction. The treatments are offered in a serene and supportive environment to help individuals attain long-term recovery.
The Recovery Village Kansas City Drug and Alcohol Rehab Facility
Offering an array of rehabilitation services for those struggling with substance abuse, The Recovery Village Kansas City Drug and Alcohol Rehab holds a stellar reputation for care and results. Our team of professionals is dedicated to assisting you or your loved one navigate the path toward recovery.
For ease of access, the facility is located at 11901 Jessica Ln, Raytown, MO 64138. You may reach us directly by phone at (816) 710-5883. Outlining a holistic approach to treatment, they offer numerous proven therapies personalized for each individual's needs.
It's important to remember that recovery is a journey, and the first step is seeking help. Don't hesitate to contact The Recovery Village Kansas City Drug and Alcohol Rehab; they are always ready to provide all the necessary information and support you may need.
Common Co-Occurring Disorders in Clinton, Missouri
Clinton, Missouri, like many parts of the country, witnesses a fair share of co-occurring disorders, wherein a person experiences both mental health and substance use disorders. These conditions can occur simultaneously, or one after the other, and either disorder—substance use or mental illness—can develop first.
One of the most commonly observed sets of co-occurring disorders in Clinton is the combination of depression and alcoholism. According to reports, residents suffering from this disorder may use alcohol to self-medicate their psychological distress. However, continued alcohol use can exacerbate symptoms of depression, thereby forming a vicious cycle that's challenging to break.
Another prevalent co-occurring disorder is anxiety disorder paired with drug addiction. Residents battling this condition may use drugs to cope with their anxiety symptoms. However, using substances can escalate the intensity and frequency of these symptoms.
Combatting these co-occurring disorders effectively requires coordinated care that addresses both mental illness and substance use disorder. In Clinton, several institutions like the Compass Health Network provide comprehensive treatment for people living with co-occurring disorders.
In conclusion, it's important for the Clinton community to raise awareness about these co-occurring disorders and the appropriate treatments. Remember, seeking help is the first step to recovery.
Recovery Resources in Clinton, Missouri
The following is a comprehensive list of recovery resources available for individuals struggling with substance abuse and addiction in Clinton, Missouri. This includes state, local, and government resources.
Local Resource
The Recovery Village Kansas City Drug and Alcohol Rehab
State Resources
Government Resources
Substance Abuse in Clinton, Missouri
Clinton, Missouri, like many other American cities, faces significant challenges with substance abuse, encompassing both legal and illegal substances. Some of the most commonly abused substances in Clinton and the wider Missouri state include alcohol, marijuana, opioids, and methamphetamines.
Alcohol
Alcohol remains one of the most commonly abused substances in Clinton, Missouri. According to the Missouri Department of Mental Health, around 21% of Missouri adults reported binge drinking (five or more drinks on occasion for men, four or more for women) in the past month.
Marijuana
Even though marijuana has been legalized for medical use in Missouri, misuse remains prevalent. The Missouri Department of Mental Health reported that about 9% of Missouri's adult population uses marijuana.
Opioids
Opioid abuse, particularly prescription opioid abuse, is a significant problem in Missouri. The Missouri Department of Health & Senior Services revealed that in 2018 alone, there were 1,132 opioid overdose deaths in Missouri, a rate of 20.5 deaths per 100,000 persons, higher than the national rate.
Methamphetamines
Methamphetamine remains a significant problem in both Clinton and Missouri more broadly. In 2019, the Missouri State Highway Patrol seized over 1,759 meth lab incidents, reflecting an increase in home production of the drug.
Addressing these substance abuse challenges requires a comprehensive approach that combines law enforcement, healthcare interventions, and community support for those affected. It's crucial to raise awareness about the destructive effects of substance abuse and promote the benefits of a drug-free lifestyle in Clinton, Missouri, and the entire nation.
Warning Signs of Substance Abuse
Substance abuse is a serious issue that adversely affects both the individual and the community. For residents of Clinton, Missouri, it's important to understand the warning signs and take proactive measures if suspected. Below are some common indications of substance abuse:
Behavioral Changes: Sudden changes in behavior such as increased agitation, mood swings, lack of motivation, decreased social activities, or ignoring responsibilities could indicate substance abuse.
Physical Symptoms: Observe any significant and sudden alterations in physical appearance. This could include weight loss or gain, bloodshot eyes, poor hygiene, or unexplained bruises.
Cognitive Impairments: Difficulties in concentration, declining performance in school or work, or memory problems may also be warning signs of abuse.
Financial Problems: Frequently asking for money without a reasonable explanation or sudden financial difficulties can also be indicative of substance misuse.
If you notice these signs in someone you know, it's important to approach the situation with care and understanding. Clinton, Missouri, has many resources for those struggling with substance abuse. You'll find services for counseling, treatment, and recovery in our community.
Alcohol Addiction Treatments in Clinton, Missouri
Alcohol addiction is a severe issue that can affect people from all life aspects. It not only wreaks havoc on an individual's physical and mental health but also impacts their relationships, career, and social life. If you or a loved one is struggling with alcohol addiction in Clinton, Missouri, various treatment options are available. Each approach is unique and tailored to treat alcohol addiction, considering the patient's unique set of circumstances and specific needs. These treatments range from counseling and medication to inpatient and outpatient services.
Behavioral Therapies
One of the most effective treatments for alcohol addiction is Behavioral Therapy. These modalities focus on changing the individual's drinking behaviors through counseling. They can assist the individual in developing the skills needed to stop or reduce drinking, manage triggers, cope with stress, and build a strong recovery support system.
Medication-Assisted Treatment (MAT)
Medication-Assisted Treatment (MAT) combines behavioral therapy and medications to treat substance use disorders. Specific medications can help reduce the cravings for alcohol and promote recovery. Always under professional supervision, the medication, in combination with therapy, can make a recovery more attainable.
Support Groups
Support groups can also be an effective form of treatment. They provide a safe and supportive environment for individuals in recovery to share their experiences, learn from others who are undergoing similar journeys, and receive mutual encouragement.
Residential Treatment
When a more intense level of care is required, residential or inpatient treatment becomes an option. Individuals stay at a specialized facility and receive 24/7 medical care and therapeutic support. Comprehensive treatment plans may include individual therapy, group counseling, educational sessions, and other supplemental therapies.
The Recovery Village Kansas City Drug and Alcohol Rehab
A commendable facility for residential treatment located near Clinton, Missouri, is The Recovery Village Kansas City Drug and Alcohol Rehab.
Address: 11901 Jessica Ln, Raytown, MO 64138
Contact Number: (816) 710-5883
Website: www.recoverykansascity.com
The Recovery Village offers a comprehensive range of services tailored to the needs of each patient. They provide a supportive, therapeutic environment that promotes physical, mental, and spiritual healing. Their clinical staff are committed to delivering high-quality care and are adept at treating substance use disorders and underlying co-occurring conditions.
Take the journey to recovery seriously and seek professional help. With the right treatment and support, recovery from alcohol addiction is entirely possible.
The Opioid Epidemic in Clinton, Missouri, and Available Addiction Treatment Options
The opioid epidemic has been a severe and damaging crisis not only nationwide but particularly in small towns like Clinton, Missouri. The local community has seen a significant influx in opioid addiction and related fatalities in the past few years, mirroring the wider national trend.
The Opioid Epidemic and its Impact
According to the U.S. Centers for Disease Control and Prevention (CDC), the number of drug overdose deaths in the country, most of which involved an opioid, was six times higher in 2017 than in 1999. The spread of this crisis in Clinton has brought about devastating consequences such as broken families, increased crime rates, and overwhelmed healthcare and social service systems.
Addiction Treatment Options in Clinton, Missouri
Fortunately, help is available. Clinton, MO, residents grappling with opioid addiction can access a variety of state-supported, federally-funded, and locally-operated treatment resources:
The federal government also provides resources for combating the opioid epidemic, including the HHS Help, Resources and Information website, and the SAMHSA's National Helpline.
Moving Forward
Although the opioid crisis in Clinton, Missouri, is an alarming issue, the dedicated efforts of local and national entities are already making a positive impact through promoting education, prevention, treatment, and recovery. The road to recovery may be challenging, but with abundant resources and steadfast support, there is hope for those affected by opioid addiction.
Anyone struggling with opioid addiction or who knows someone who might be is urged to reach out to the above resources. Remember, it is never too late to seek help.
Start Your Journey to Lasting Recovery Today
We believe in fostering hope, resilience, and recovery. We understand the courage it takes to face addiction, and it's our priority to offer you the support that you need on this path of recovery. Drawing on extensive expertise and compassion, we are committed to helping residents in Clinton, Missouri, rise above the challenges posed by addiction and rediscover joy and fulfillment in sobriety.
Our nearest facility, perfectly situated at 11901 Jessica Ln, Raytown, MO 64138, is ready to serve as your haven for healing and growth. From our comprehensive treatment programs to our dedicated staff, we have the resources to guide your journey every step of the way.
Recovery is closer than you think, and it starts with just one phone call. Reach out to us at (816) 710-5883 to speak with a Recovery Advocate who is standing by to help you find the most appropriate program for your needs. Your identity and personal information will be treated with utmost confidentiality and respect. We are here to listen, guide, and support your recovery.