Top Alcohol & Drug Treatment Centers in Harrisonville, Missouri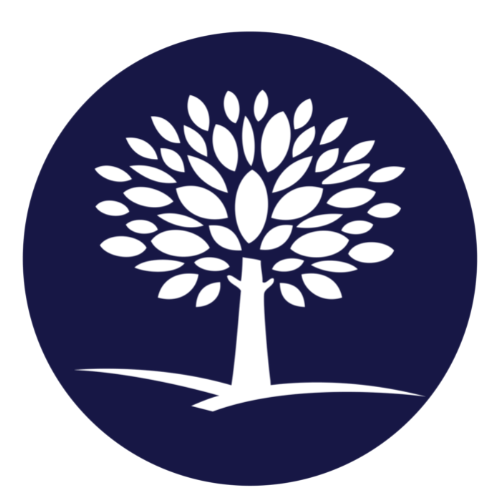 By The Recovery Village Kansas City
Last Updated: August 24, 2023
Editorial Policy | Research Policy
Substance Abuse Resources in Harrisonville, Missouri
Harrisonville, a city in Missouri, is not immune to the struggles associated with substance abuse, just like other towns and cities across the country. According to local resources, drug and alcohol abuse has been an ongoing problem within the community. Local authorities and healthcare professionals have been continuously working to provide resources and help individuals in need. The city offers various treatment resources, including detox centers, inpatient rehab facilities, outpatient services, and sober living homes, aiming to help individuals deal with the issue and regain control over their lives.
About Harrisonville, Missouri
Located in the heart of the United States, Harrisonville, Missouri, is a warm and inviting city known for its strong sense of community spirit. Established as the county seat of Cass County in 1835, Harrisonville carries a rich historical context that has shaped the character and identity of this lovely city.
With a population of over 10,000 residents, Harrisonville is often described as a small city with a big heart. The essence of small-town living combined with the convenience of thriving businesses, recreational facilities, and quality schools make it a very amiable place to live in.
While the city is popular for its many virtues, like every other community, Harrisonville is not without its share of problems. Substance abuse, particularly alcohol and drug abuse, has been an issue of concern. Such issues not only impair the health, well-being, and quality of life of individuals involved but also pose significant challenges for the overall community.
The local community, the City Council, and other service organizations have been steadfast in their efforts to tackle this problem. Education programs, resource availability, addiction recovery centers, and supportive services are some of the measures being employed to address substance abuse issues within the city. These efforts represent the collective resolve of the people of Harrisonville to maintain the city's harmony and vibrancy.
Our Closest Facility
The Recovery Village Kansas City Drug and Alcohol Rehab is our nearest facility for those seeking help in Harrisonville, Missouri. Located at a feasible distance, this rehabilitation center is an excellent option for providing dedicated services for substance use and co-occurring mental health disorders.
Address: 11901 Jessica Ln, Raytown, MO 64138
Contact Number: (816) 710-5883
Website: www.recoverykansascity.com
From providing a safe, supportive environment to experienced professionals, this facility offers extensive programs which are customized based on individual needs. Each program is instilled with clinical best practices and evidence-based treatment methods, ensuring that our patients receive care that's as effective as it is compassionate.
Our facility's accessibility, coupled with our dedication and professionalism, makes us a preferred choice for many in Harrisonville dealing with substance use and co-occurring disorders. Discover the road to recovery with us at The Recovery Village.
Overview of Rehab Programs for Treating Substance Abuse near Harrisonville Missouri
When it comes to addressing substance abuse, The Recovery Village Kansas City Drug and Alcohol Rehab provides exceptional and comprehensive rehabilitation programs in the vicinity of Harrisonville, Missouri. The recovery center plays an essential role in bringing light to the devastating effects of substance addiction and offering much-needed hope and healing to those affected.
The Recovery Village Kansas City Drug and Alcohol Rehab is a full-service rehab center that offers a wide range of treatment options and programs to individuals of all age groups struggling with alcohol and drug addiction. It is a trusted institution that has established its name and expertise in the field of drug and alcohol treatment programs.
The center embraces several modalities of treatment, which have been successful in helping thousands of people defeat addiction and regain control over their lives. From medically assisted detoxification to outpatient programs, each treatment approach is tailored to meet an individual's specific needs. These programs are underpinned by proven therapies, such as cognitive-behavioral therapy, group therapy, and motivational enhancement therapy.
Additionally, The Recovery Village Kansas City Drug and Alcohol Rehab also lays a strong emphasis on continuous care and support long after completion of the treatment programs. The center's commitment to aftercare, alumni networks, and relapse prevention strategies distinguish it as a premier institution for recovery near Harrisonville, Missouri.
Contact and Further Information
For more information, please feel free to visit the official website of The Recovery Village Kansas City Drug and Alcohol Rehab. Their expert medical team and support staff are always available to discuss treatment options, admissions, and any concerns or queries related to the rehab programs.
Common Co-Oldizing Disorders in Harrisonville, Missouri
Understanding common co-occurring disorders is crucial in providing effective mental health treatment in any community, including Harrisonville, Missouri. Co-occurring disorders, also known as dual diagnoses, include any combination of mental health disorders and substance abuse disorders that occur concurrently.
In Harrisonville, as in many cities nationwide, there are a few frequently observed co-occurring disorders people struggle with. These generally include combinations of depression, anxiety, post-traumatic stress disorder (PTSD), and substance abuse disorders.
Anxiety and substance abuse disorders can frequently occur together. Sufferers often self-medicate with alcohol or drugs, which leads to a vicious cycle where substance abuse further aggravates anxiety.
Depression and substance abuse is another common co-occurring disorder in this area. People diagnosed with depression are more likely to use drugs or alcohol as a form of escape from their feelings of sadness, emptiness, and disinterest, exacerbating their condition in the long term.
Harrisonville also sees a high number of cases where PTSD co-occurs with substance abuse disorders, often as a consequence of individuals trying to cope with traumatic events or experiences.
As co-occurring disorders can be complex, treatment in Harrisonville typically involves an integrated approach that addresses mental health and substance use disorders at the same time. This approach may include a combination of medication, therapy, and support groups.
Recognizing these issues is the first step to help not only the individual affected but also the wider Harrisonville community to better understand and address these co-occurring disorders.
Recovery Resources in Harrisonville, Missouri
Various state, local, and government resources offer assistance to individuals seeking help for alcohol or drug addiction in Harrisonville, Missouri, including our nearest facility, The Recovery Village Kansas City Drug and Alcohol Rehab.
Help and support are readily available in Harrisonville, Missouri. Don't hesitate to access these resources if you or someone you know is struggling with addiction.
Substance Abuse in Harrisonville, Missouri
Substance abuse is a widespread issue affecting many areas of the United States, and Harrisonville, Missouri, is no exception. The major substances of abuse in this city largely mirror those seen throughout the country; these include alcohol, prescription medications, methamphetamines, and opioids. 
Alcohol Abuse: Across the state of Missouri, alcohol is the most commonly used substance. According to the Missouri Department of Mental Health's 2019 report, nearly 19% of Missouri adults reported binge drinking in the past month, a rate higher than the national average. 
Prescription Medication Abuse: Non-medical use of prescription medications is another common problem in Harrisonville. The most commonly misused prescription drugs include opioids, anti-anxiety medications, and stimulants. The Missouri Department of Health and Senior Services reports that in 2018, Missouri had a rate of 58.6 opioid prescriptions per 100 persons, slightly above the national average of 51.4. 
Methamphetamine Abuse: Methamphetamine, a powerful and highly addictive stimulant, is a significant issue for Missouri, including Harrisonville. The Missouri State Highway Patrol's labs reported a 48% increase in methamphetamine cases from 2017 to 2018. 
Opioid Abuse: Opioid abuse, particularly heroin, and fentanyl, is a growing concern in Missouri. According to the National Institute on Drug Abuse, in 2018, Missouri providers wrote 58.6 opioid prescriptions for every 100 persons compared to the average U.S. rate of 51.4 prescriptions.
Addressing these substance abuse issues is a top priority for both local and state authorities. Understanding the depth and breadth of the problem is the first step toward achieving healthier communities. For help with substance misuse in Harrisonville or elsewhere in Missouri, individuals are encouraged to consult professionals for advice, treatment, and support. For more information on the issue statewide, visit the Missouri Department of Mental Health's Substance Use Help page.
Warning Signs of Substance Abuse
Substance abuse can impact individuals and families anywhere, even in our hometown of Harrisonville, Missouri. Stay aware and vigilant by understanding the signs and symptoms of substance abuse. These can involve changes in physical appearance, behavior, and health, in addition to other indicators.
Physical Signs: These could include bloodshot eyes, unexplained weight loss or gain, poor physical coordination, and more frequent illnesses or injuries.
Behavioral Signs: This might show up as sudden changes in habits, a drop in performance at work or school, a lack of motivation or energy, and increased absences from responsibilities.
Psychological Signs: Various emotional indicators may present, such as mood swings, increased anxiety or lethargy, unexplained shifts in personality, and changes in attitude or outlook.
Health-related Signs: Substance abuse can also show up through worsening physical health, with frequent sickness, persistent cough or sniffle, tiredness, and other recurring health problems.
Just noticing a sign or two doesn't necessarily mean a person is abusing substances. However, if you notice a pattern or several signs combined, it might be time to seek professional help. The most critical step is not to ignore these warning signs; early recognition and intervention can be key to a successful recovery.
Treatment Options for Alcohol Addiction in Harrisonville, Missouri
Harrisonville, Missouri, offers a variety of treatments for alcohol addiction aimed at providing a comprehensive recovery approach. These treatments are designed to assist individuals in achieving sobriety and maintaining it in the long term.
Detoxification
The first step in treating alcohol addiction is often detoxification, which involves clearing the alcohol from a person's system. This treatment usually takes place under medical supervision, largely because withdrawal symptoms can be severe.
Counseling and Therapy
These therapies can take the form of individual counseling, group therapy, or family therapy, and they work to modify the behaviors and attitudes related to alcohol usage. They can also equip individuals with vital skills to manage triggers and prevent relapses.
Medication
Medication can aid in easing withdrawal symptoms and reducing cravings after detoxification. Prescribed by a healthcare professional, these can supplement behavioral therapies, enhancing the effectiveness of treatment.
Local Treatment Center: The Recovery Village Kansas City Drug and Alcohol Rehab
The Recovery Village Kansas City Drug and Alcohol Rehab is a local facility in Kansas City that offers evidence-based treatment protocols and a compassionate healing environment. Here, individuals can access a range of services, including detoxification, therapy, and long-term aftercare planning. They pride themselves on their individualized approach to recovery and their dedication to helping individuals rediscover life without the burden of alcohol.
12-Step Programs and Support Groups
Groups such as Alcoholics Anonymous (A.A.) provide social support from peers who are also striving to maintain sobriety. They follow a series of steps that promote personal accountability and self-examination, empowering individuals to lead a life of sobriety.
Investing in alcohol addiction treatment is a commitment to a better life. With the right help and steadfast commitment, long-term recovery is possible.
The Opioid Epidemic in Harrisonville, Missouri
Like many regions across the United States, Harrisonville, Missouri, is grappling with opioid misuse and addiction, a serious and escalating public health crisis. This epidemic impacts countless individuals and families, bringing about devastating social and economic consequences.
The extent of the Problem
According to reports from the Missouri Department of Health, opioid overdose deaths in the state exceeded 1,000 annually, revealing the severity of this epidemic. The availability and misuse of prescription opioids is one of the key contributing factors.
Addiction Treatment Options
How fortunate that Missouri offers a range of treatment resources for individuals suffering from opioid addiction. These strategies include counseling, medication-assisted therapy, and detoxification.
Government Resources
Missouri Department of Mental Health: Provides substance use treatment services across the state, including Bryan's House in Harrisonville, which offers residential and outpatient treatment.
Substance Abuse and Mental Health Services Administration (SAMHSA): Offers a Substance Abuse Treatment Facility Locator, an online resource designed to connect individuals with treatment facilities in their area.
Missouri Opioid State Targeted Response: A project dedicated to increasing access to prescription drug monitoring programs, enhancing the availability of medication-assisted treatment services, and reducing the incidence of opioid overdose.
Community-Based Resources
Fortunately, Harrisonville and the surrounding areas offer a number of community-based resources and organizations to aid recovery. Recovery Health Services and Compass Health Network are examples of local organizations providing comprehensive mental health and recovery services.
Conclusion
While the opioid crisis represents a significant challenge, the availability of a diverse range of treatment resources in Harrisonville, Missouri, shows promising drives toward reducing the incidence and impact of opioid addiction.
Find Lasting Recovery in Harrisonville, Missouri
We understand that the journey toward recovery is a long and often arduous one. In the face of addiction, it can be hard to maintain hope and remain steadfast. However, please remember that you're not alone in this struggle. In Harrisonville, Missouri, we embrace everyone who takes the brave step in seeking help to overcome their battles.
Hope is a formidable driving force, and we believe in its power to aid your journey in a lasting recovery. We provide the support, resources, and guidance you need, offering professional assistance tailored to your unique journey in recovery.
Contact a Recovery Advocate Today
If you're ready to reclaim control over your life, our Recovery Advocates are here 24/7 to help. By combining expert professionalism, genuine understanding, and discrete services, we offer an environment conducive to your recovery. Bridging the gap between need and help, we provide the necessary assistance to ensure a long-lasting and successful recovery.