Best Top Alcohol & Drug Treatment Center in Shawnee, KS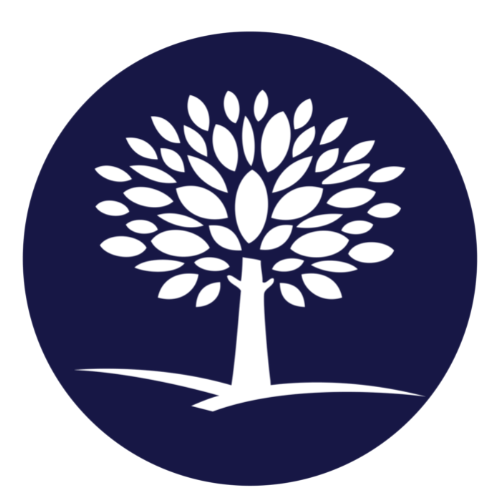 By The Recovery Village Kansas City
Last Updated: September 27, 2023
Editorial Policy | Research Policy
Substance Abuse Resources in Shawnee, Kansas
In Shawnee, Kansas, as in many cities across the nation, substance abuse is an ongoing issue. The Kansas Department of Health and Environment reported that in recent years, a significant portion of the city's population has sought help for substance misuse, underscoring the need for accessible treatment options. Whether it's alcohol, prescription medication, or illicit drugs, the consequences of substance abuse are far-reaching, impacting not only the individual but also their family and the wider community. The good news is that there are many resources available in Shawnee that offer a range of treatment options to help individuals on their journey to recovery.
It's time to get your life back. Speak with a Recovery Advocate about treatment for drug and alcohol abuse.
Shawnee, Kansas: A Blend of Cultures and Traditions
Shawnee, Kansas, nestled in the Heartland of America, is a multicultural blend of history and modernity. Rich in Native American and Pioneer history, it serves as a remarkable reminiscence of the area's vibrant past. Its charm is rooted in the unique combination of diverse cultures, historic architecture, and innovative development.
Incorporated in the late 19th century, Shawnee carries on the legacy of the Shawnee Indian tribe, after which it was named. Today, it flourishes as a suburban city with an estimated population of over 66,000 people. It enjoys a reputation for being a family-friendly city that offers a high standard of living with its lush parks, diverse recreational facilities, and well-regarded schools.
Yet, like many American cities, Shawnee is not devoid of challenges. Substance abuse has been an escalating problem. The city has been battling addiction in multiple forms, primarily around opioids and other prescription drugs. The abuse of alcohol and illegal drugs also contributes significantly to Shawnee's ongoing struggle with substance abuse.
Undeterred by these challenges, Shawnee strives for community wellness. Numerous health facilities, non-profit organizations, and government entities continuously work towards prevention, education, and rehabilitation efforts. The commitment of the Shawnee community to address its substance abuse issues is unwavering, which is evident in the comprehensive care services and supportive environments present in the city.
Despite its struggles, the spirit of Shawnee remains resilient and dynamic. Its people, history, challenges, and victories intertwine to form the city's unique character. It's a city that balances progress with heritage, meeting the demands of today while embracing the wisdom of its past.
Our Closest Facility
The Recovery Village Kansas City Drug and Alcohol Rehab is our closest facility for residents living in Shawnee, Kansas. Conveniently located at11901 Jessica Ln, Raytown, MO 64138
, help is just a quick drive away.
A recognized and respected name in substance abuse treatment, The Recovery Village Kansas City offers a range of services to address both substance use and co-occurring mental health disorders. Our comprehensive and state-of-the-art treatment options, delivered by expert clinicians, can help pave the way to recovery and a healthier life.
To learn more or schedule a visit, please contact us at (816) 710-5883. For more information about our program and offerings, kindly visit our website: The Recovery Village Kansas City Drug and Alcohol Rehab.
Overview of Rehab Programs for Treating Substance Abuse Near Shawnee Kansas
In the vicinity of Shawnee, Kansas, many individuals are grappling with substance abuse issues, and the quest for recovery can be arduous. Fortunately, the city and its surroundings provide access to first-rate rehabilitation services like those found at The Recovery Village Kansas City Drug and Alcohol Rehab.
The Recovery Village Kansas City Drug and Alcohol Rehab is a well-regarded rehab center offering comprehensive treatment plans for people battling substance abuse. Our services include medical detox, residential therapy, partial hospitalization, outpatient care, and aftercare planning.
Our holistic approach to addressing addiction ensures that all aspects of a patient's condition are taken into account and treated, including any underlying mental health issues that could be contributing to their substance abuse. The center prioritizes individualized treatment, crafting a plan that suits each patient's unique needs and progress.
Individuals seeking help at The Recovery Village get to enjoy top-notch facilities and a supportive, nurturing environment. The center's team of highly qualified and empathetic staff is committed to helping patients overcome addiction and is there to assist them every step of the way on their journey to sobriety.
The Recovery Village's programs are designed to empower patients, equipping them with the necessary tools and knowledge to maintain their sobriety long after they have left the center. Our aftercare plan is a testament to this, ensuring that each patient is prepared to rejoin society with a renewed sense of purpose and the ability to effectively manage their recovery on their own.
For those looking for high-quality, comprehensive drug and alcohol rehabilitation services near Shawnee, Kansas, The Recovery Village Kansas City Drug and Alcohol Rehab is worth considering.
Common Co-Cocurring Disorders in Shawnee, Kansas
Shawnee, Kansas, as part of Johnson County and the greater Kansas City metropolitan area, is not immune to the issues of co-occurring disorders that affect millions of Americans. Co-occurring disorders refer to the presence of two or more mental health illnesses, such as substance abuse and depression, occurring concurrently in an individual. A large number of adults in Shawnee deal with co-occurring disorders every day. Notable among these disorders are the following:
Depression and Substance Abuse
Depression and substance abuse are commonly co-occurring disorders seen in Shawnee. Not only does substance use often lead to a depression disorder, but many individuals with depression also turn to substance use for self-medication. Local organizations like Johnson County, Mental Health Center, offer services to help manage and overcome these co-occurring disorders.
Anxiety and Eating Disorders
Another common set of co-occurring disorders is anxiety and eating disorders. High levels of anxiety can trigger overeating, anorexic tendencies, bulimia, and other unhealthy eating habits. Mirror Inc, a Kansas-based non-profit, provides services to individuals facing these disorders.
PTSD and Substance Abuse
Post-Traumatic Stress Disorder (PTSD) and substance abuse is one more notable pair among the co-occurring disorders seen in Shawnee. Many individuals burdened with PTSD turn to substance use as an escape. To help those struggling, Valeo Behavioral Health Care in nearby Topeka provides a range of services, specializing in trauma-informed care.
In Shawnee, Kansas, it's critical to understand and acknowledge the impact of these co-occurring disorders. The community is fortunate to have various resources devoted to providing assistance and support to individuals battling these disorders. The process of healing and recovery doesn't have to be a road walked alone.
Recovery Resources in Shawnee, Kansas
The path to recovery is different for everyone, but finding the right resources can make all the difference. Here are some recovery resources available in Shawnee, Kansas:
Substance Abuse in Shawnee, Kansas
In the heartland state of Kansas and specifically Shawnee City, substance abuse has become an increasingly pressing issue. This piece explores the primary substances abused in Shawnee, provides an overview of relevant statistics, and includes detailed information to raise awareness about these issues.
Alcohol Abuse
Alcohol remains a prominent substance of abuse in Shawnee, much like the rest of Kansas. According to the Substance Abuse and Mental Health Services Administration (SAMHSA), 19.7% of Kansas' population reported binge drinking in the past month in 2014, a figure above the national average.
Tobacco and Nicotine Abuse
Smoking and vaping, specifically among youths, remain a significant issue in Kansas. A CDC report in 2010 highlighted that 19.7% of high school students reported cigarette use, and 19.3% used electronic vapor products. Considering Shawnee's population, it translates into a considerable number of youths at risk.
Opioid Abuse
As is the case across the U.S., opioid abuse remains an escalating issue in Shawnee. A report from the Kansas Department of Health and Environment showed that in 2018, there were 112 opioid-related overdose deaths in Kansas. Though the concentration of these deaths in Shawnee is not detailed, the city isn't insulated from this statewide crisis.
Methamphetamine Abuse
Another toxic threat to Shawnee and Kansas at large is methamphetamine. The Kansas Bureau of Investigation revealed a 40% increase in meth lab incidents from 2016 to 2019. This trend underscores a pressing local issue for Shawnee and other Kansas communities.
In conclusion, understanding the facets of substance abuse in Shawnee, Kansas, is a critical aspect of combating it. Stakeholders in the community, from local government to individual citizens, must participate in ongoing efforts to reduce these threats and create a healthier, safer Shawnee for all citizens.
Warning Signs of Substance Abuse
Recognizing the warning signs of substance abuse can be crucial in helping yourself or a loved one break free from the dangerous cycle of addiction. Below are a few signs residents of Shawnee, Kansas, should be aware of:
Behavioral Changes: Notable shifts in behavior, mood swings, and unusual irritability or aggression can often indicate that a person is struggling with substance abuse.
Loss of Interest: Neglecting responsibilities or activities that were once important is another significant warning sign. This could include declining performance at work or school.
Physical Changes: Substance abuse can lead to a variety of physical changes, including sudden weight loss or gain, bloodshot eyes, and changes in sleep patterns.
Secrecy: Frequently wanting to be alone, being secretive about where one is going, or lying about activities can also be signs of substance abuse.
It's important to remember that substance abuse can affect anybody. It's not a matter of willpower or morality; addiction is a disease.
Alcohol Addiction Treatments in Shawnee, Kansas
In Shawnee, Kansas, individuals struggling with alcohol addiction have access to a range of treatments designed to aid recovery. In understanding alcohol addiction, it's essential to recognize that effective treatment requires addressing both physical dependency and underlying psychological issues.
Treatment Options Available
The following are the main categories of alcohol addiction treatments available:
Detoxification
Detoxification is often the initial step in alcohol addiction treatment. This process rids the body of alcohol and can last several days to a week. Medical supervision is often required due to the potential for withdrawal symptoms.
Therapies
Individual Therapy: One-on-one sessions with a therapist can help identify the connection between thoughts, feelings, and behaviors, which often lead to alcohol use.
Group Therapy: Sharing experiences with others who are struggling with addiction can prove therapeutic by creating a sense of community and understanding.
Family Therapy: Involving family members in therapy sessions can help rebuild and strengthen relationships damaged by addiction.
Medication Assisted Treatment (MAT)
Medications can be used in combination with therapy to help decrease cravings, manage withdrawal symptoms, and prevent relapse.
12-Step Programs
These abstinence-based peer support groups are guided by a 12-step process of recovery. Participants work the steps at their own pace.
The Recovery Village Kansas City Drug and Alcohol Rehab
One notable facility offering these services is The Recovery Village Kansas City Drug and Alcohol Rehab. This center provides comprehensive services in a peaceful setting.
They furnish an integrative approach to recovery, blending evidence-based therapies with holistic services like yoga and art therapy. The experienced staff works to tailor treatment plans to the individual, considering their unique history, needs, and goals.
Available Resources
Many resources are available in Shawnee to support individuals at all stages of recovery. These include Alcoholics Anonymous meetings, which offer peer support to those in recovery, and sober living homes that provide a supportive, alcohol-free environment.
Final Thoughts:
Overcoming alcohol addiction can be a tough journey, but in Shawnee, Kansas, individuals do not have to travel this path alone. A range of treatment options and supportive resources are available to provide help every step of the way. With commitment, support, and proper treatment, recovery from alcohol addiction is possible.
Opioid Epidemic in Shawnee, Kansas
The opioid crisis, a national public health crisis, has greatly impacted the town of Shawnee, Kansas. This crisis is characterized by increased opioid prescriptions, leading to widespread misuse both before and after patient's prescription durations, with the potential for overdose and the development of substance use disorders.
Government Resources for Opioid Epidemic
The Federal Government is resolute in addressing the issue. A resourceful starting point for information about the opioid epidemic is the official HHS Opioid Crisis website. This website has comprehensive information and resources on the opioid crisis, including prevention, treatment, and recovery services.
Addiction Treatment Options in Shawnee, Kansas
In Shawnee, numerous addiction treatment options are available to individuals suffering from opioid addiction. These include:
Inpatient Rehabilitation: This involves intensive, residential treatment, generally suitable for severe cases.
Outpatient Treatment: This may involve several hours of therapy per day, but the patient can return home every night.
Methadone Clinics: These provide methadone, a long-acting opioid, for treatment.
Counseling and Therapy: Individual, group, or family counseling can be included as part of an overall treatment plan.
The Substance Abuse and Mental Health Services Administration (SAMHSA) provides an online tool for finding the nearest treatment facility. Locals can refer to the Kansas Department for Aging and Disability Services (KDADS) for more specific intrastate resources.
Several community-based organizations and private entities also provide support for combating the opioid crisis. It is crucial to understand that successful treatment is different for everyone, but recovery is possible, and help is available.
Discover Lasting Recovery in Shawnee, Kansas
In Shawnee, Kansas, the hope for lasting recovery is ever alive. Everyone's journey toward sobriety is unique. And here in our community, we believe in the power of individualized, personal recoveries leading to a healthier lifestyle. We also understand that the path toward sobriety can be challenging at times. But remember, you are never alone in this journey.
Our dedicated Recovery Advocates are always ready to help you navigate through these hurdles and guide you toward lasting recovery. We firmly believe that with the right support and guidance, everyone can overcome the struggles of addiction. Your journey to recovery is our journey, too. Let us walk this path together.
If you are in Shawnee or the surrounding areas, we invite you to reach out. Whether you're at the beginning of your recovery process, stuck in the middle, or trying to prevent relapse, our Recovery Advocates can provide the support and resources needed for lasting recovery. Don't hesitate. Reach out now. The first step towards a healthier, addiction-free life starts with one phone call.
Remember, lasting recovery is not just a dream. It's a reality that many individuals in Shawnee and beyond have already achieved. You, too, can join the success stories. It's never too late to seek help and start your journey to sobriety.
Contact Us Now