Top Alcohol & Drug Treatment Centers in Missouri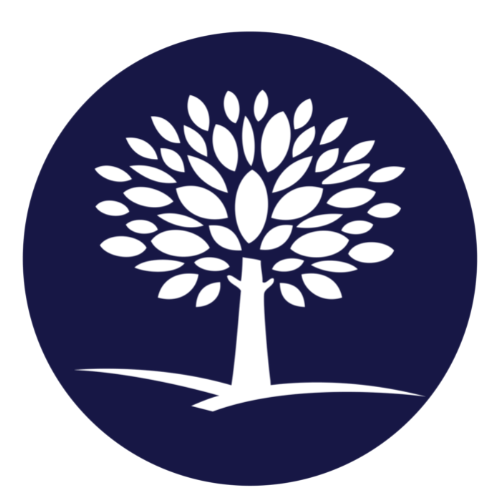 By The Recovery Village Kansas City
Last Updated: August 24, 2023
Editorial Policy | Research Policy
Substance Abuse Resources in Missouri
Missouri, known as the Show-Me State, has not been immune to the nationwide substance abuse epidemic. According to the Substance Use and Mental Health Services Administration (SAMHSA), approximately 7% of Missouri residents reported past-month illicit drug use. Prescription pain relievers and heroin are the most commonly abused substances. Recognizing the gravity of this issue, Missouri has invested heavily in creating effective treatment resources to combat substance use disorders.
To guide the residents of Missouri in their journey to recovery, diverse resources encompassing detoxification centers, outpatient counseling, residential treatment, and medication-assisted treatment are available. Some relevant programs include the Missouri Opioid State Targeted Response program and the Missouri Coalition of Recovery Support Providers.
Catering to underserved populations, numerous state-funded treatment centers offer services for individuals without insurance or financial resources. Missouri's Department of Mental Health has also initiated various programs to prevent substance abuse and aid those in need.
The path to recovery and sobriety is challenging, but it doesn't have to be faced alone. The wealth of resources available in Missouri support individuals in their quest to lead healthier lives, free from the constraints of substance abuse.
About Missouri
Missouri, located in the Midwestern region of the United States, showcases the best of urban living and natural beauty. It is endowed with the bustling city vibe of Kansas City and St. Louis, as well as the tranquil allure of the Ozark Mountains. This unique combination presents a diverse living experience that is as vibrant as relaxing. Known as the "Show Me State," Missouri has a rich history, including the starting points of the Pony Express and the Oregon Trail.
As of 2020, Missouri has a population of just over 6.15 million people. The state is a cultural hotbed known for its culinary delights, such as Kansas City BBQ and St. Louis-style pizza. Additionally, Missouri is known for jazz and blues music, with several famous musicians originating from the state.
However, like many communities across the United States, Missouri has been grappling with the issue of substance abuse. According to the Department of Mental Health's statistics, one in every ten Missourians suffers from substance use disorders. These numbers significantly impact the overall well-being and development of the community.
Substance abuse in Missouri is mainly linked to alcohol, prescription drugs, and illicit substances like methamphetamines and opioids. In response to this crisis, the state has established various programs and resources aimed at combating substance disorders. One such program is the Substance Use Disorder Program implemented by the Department of Mental Health. This initiative offers prevention, treatment, and recovery support services to the residents.
Despite these challenges, the community's resilience and commitment to growth are evident in the steps taken to combat substance abuse. The citizens of Missouri remain hopeful and determined to earn back their state's strong reputation and secure a safe, prosperous future for all its residents.
Our Closest Facility
For residents in Missouri seeking help for substance use and co-occurring mental health disorders, our closest facility is The Recovery Village Kansas City Drug and Alcohol Rehab.
This facility is highly recommended because of its comprehensive approach to recovery, which bridges the gap between physical and mental health. It utilizes evidence-based treatments and therapies tailored to each individual's needs, which contribute to the high success rate of patients recovering from substance use and co-occurring mental health disorders. The staff is highly trained and dedicated, providing 24/7 care and support for patients.
Overview of Rehab Programs for Treating Substance Abuse Near Missouri
The battle against substance abuse is one that requires multifaceted approaches, perseverance, and extensive care. Rehab programs are often instrumental in this challenging yet rewarding journey toward recovery. Particularly for residents around Missouri, the offerings from The Recovery Village Kansas City Drug and Alcohol Rehab aids in the transition to sobriety successfully and sustainably.
The Recovery Village Kansas City Drug and Alcohol Rehab offers a range of programs tailored to fit each individual's unique needs. This comprehensive treatment facility provides a therapeutic environment conducive to healing and recovery. The variety of programs offered by The Recovery Village includes detoxification, residential treatment, partial hospitalization, intensive outpatient, and outpatient programs. Each program is designed to support patients at different stages of their recovery journey, depending on the severity of the substance abuse problem and their personal circumstances.
Located at 11901 Jessica Ln, Raytown, MO 64138, The Recovery Village Kansas City Drug and Alcohol Rehab is not too far away for Missouri residents seeking evidence-based addiction treatment. The facility offers a serene setting where patients can focus solely on their path to recovery, free from the distractions and triggers of everyday life.
Undoubtedly, getting the care one needs when struggling with substance abuse is crucial. Any inquiries related to the services provided by The Recovery Village Kansas City Drug and Alcohol Rehab can be relayed via phone at (816) 710-5883, ensuring a prompt response and guidance towards the first steps of recovery. Additionally, interested individuals can visit our website at www.recoverykansascity.com to gather more information about our facility, resources, support, and comprehensive treatment plans. With the right support and tools, recovery from substance abuse becomes an achievable reality.
Common Co-occurring Disorders in Missouri
Co-occurring disorders, also known as dual diagnosis, refers to a situation where a person suffers from both a mental health disorder and a substance use disorder. This is a common occurrence in Missouri, just as it is in many other parts of the United States. Understanding these conditions is crucial for proper diagnosis and intervention.
The most common co-occurring disorders in Missouri include:
Alcohol and Depression: Alcohol abuse is often accompanied by depressive disorders. The constant struggle with emotions can lead individuals to use alcohol as a coping mechanism.
Opioids and Anxiety: Opioid abuse and anxiety disorders are another common occurrence in Missouri. Anxiety can lead individuals to seek relief from drugs such as opioids.
Methamphetamine Use and Bipolar Disorder: The high rates of methamphetamine use in Missouri have been linked to numerous cases of bipolar disorder. The adverse effects of this stimulant are known to heighten the symptoms of bipolar disorder.
Addressing co-occurring disorders requires the integration of services that respond to all diagnosed conditions. Missouri's Department of Mental Health offers various programs aiming to treat these co-occurring disorders with an integrative approach.
Understanding and recognizing the signs of these disorders is the first step to getting help. Should you or a loved one be struggling with co-occurring disorders, do not hesitate to seek professional help.
Missouri Recovery Resources
The following is a comprehensive list of state, local, and government recovery resources available in Missouri, as well as our closest facility, The Recovery Village Kansas City Drug and Alcohol Rehab.
State Resources
Local Resources
Government Resources
The Recovery Village Kansas City Drug and Alcohol Rehab
Substance Abuse in Missouri: A Serious Concern
Substance abuse is a significant cultural, economic, and healthcare concern in Missouri. The commonly abused substances in the state include alcohol, prescription medications, opioids, methamphetamines, and marijuana. The use and abuse of these substances pose serious risks to public health and safety.
Alcohol
Alcohol is one of the most commonly used substances in Missouri. According to the Missouri Highway Patrol, about 24% of all car crashes in 2019 were alcohol-related, indicating the gravity of misuse.
Prescription Medication
Missouri has been battling the misuse of prescription medication, especially opioids. The Missouri Department of Health reported that opioids were involved in 49% of drug overdose deaths in 2018.
Methamphetamines
Methamphetamines represent a significant challenge in Missouri. This powerful stimulant is among the top substances leading to drug-related arrests. The Drug Enforcement Administration reported an increasing trend of meth abuse in rural areas of Missouri.
Marijuana
Marijuana use in Missouri is widespread among certain demographics despite its limited legal status. The number of marijuana-related arrests remains high, though changes in legislation about medical marijuana usage could change this trend.
These substance abuse issues present a major problem for communities across Missouri. Beyond the impact on health, it's important to recognize the broader societal implications, including crime, strained healthcare facilities, loss of productivity, and overall quality of life. Missouri's approach to substance abuse is ongoing, aiming to combat these issues through prevention measures, providing treatment services, and promoting recovery resources.
Warning Signs of Substance Abuse
Understanding the warning signs of substance abuse can be the first step towards recovery for yourself or a loved one. It is important to remember that these symptoms do not necessarily confirm substance abuse, but they may suggest the need for further investigation or professional evaluation. Here are some common warning signs of substance abuse:
Physical Signs: Unexplained weight loss or gain, bloodshot eyes, deterioration of personal appearance, frequent nosebleeds, unsteady gait, changes in sleep patterns, or persistent health issues that do not improve with care.
Behavioral Signs: Neglecting responsibilities, unusual clumsiness, sudden changes in friends or favorite hangouts, legal troubles, secretive or suspicious behavior, or unexplained need for money.
Psychological Signs: Unexplained changes in personality or attitude, sudden mood swings, irritability, or angry outbursts, periods of unusual hyperactivity, agitation, or giddiness, or lack of motivation and lethargy.
If you or a loved one are experiencing these symptoms and believe it might be due to substance abuse, there are many resources available in Missouri. The Missouri Department of Mental Health's Division of Behavioral Health offers a variety of programs for prevention, treatment, and recovery from substance use disorders.
Alcohol Addiction Treatments Available in Missouri
Missouri offers a wide range of alcohol addiction treatments for those suffering from addiction. These treatments are specially designed to suit the unique needs of everyone and to ensure a successful recovery journey.
Types of Treatments
Detoxification: This is the initial step in treatment, involving the withdrawal from alcohol under medical supervision to manage the possible physical discomfort or dangers.
Residential Rehabilitation: Intensive treatment in a non-hospital setting usually includes a wide range of therapeutically interventions.
Partial Hospitalization Program: This is a more intensive outpatient program, requiring attendance at several hours per day, several days per week.
Outpatient Services: Regularly scheduled sessions, often multiple times per week, which may include individual therapy, group therapy, educational programs, and skills development.
Aftercare: Follow-up programs post-treatment, such as alumni networks, that can help maintain recovery.
Therapies and programs
These treatments usually make use of various therapies and programs like:
Cognitive Behavioral Therapy helps individuals to recognize and change thought patterns that lead to destructive behaviors.
Motivational Enhancement Therapy helps individuals to harness their motivation to change unhealthy behaviors.
12-Step Facilitation, which cultivates peer support for recovery in addition to individual commitment
The Recovery Village Kansas City Drug and Alcohol Rehab
Our closest facility, The Recovery Village Kansas City Drug and Alcohol Rehab, is a trusted provider of alcohol addiction treatment. It offers all the aforementioned treatments and therapies.
The Opioid Epidemic in Missouri
The opioid crisis has struck Missouri severely in the past decade. Accidental overdoses are on the rise, with opioids, including prescription drugs and heroin, causing the majority of these fatalities. It's a statewide issue that's affecting communities and families across the region, with devastating repercussions. (CDC)
Government Resources
The Missouri government is taking serious steps to fight against this epidemic. It has introduced various resources and programs for opioid misuse prevention and treatment. Key resources include:
Addiction Treatment Options in Missouri
There are numerous treatment options available to those suffering from opioid addiction in Missouri, making recovery attainable. Some top-rated treatment facilities and programs include:
Medication-Assisted Treatment (MAT): Combines behavioral therapy and medicines to treat substance use disorders.
Counseling and Behavioral Therapies: This is the most common form of treatment following detoxification.
Mutual help groups like Narcotics Anonymous (NA).
Residential and Hospital-Based Treatment.
Each of these treatment options is tailored to help individuals on their journey to recovery. It's important to seek help and to remember that recovery is possible. (SAMHSA National Helpline)
If you or a loved one is struggling with addiction, reach out to these resources and get the assistance needed. You are not alone – there is always help available. Note: For immediate help, please call the SAMHSA's National Helpline at 1-800-662-HELP (4357).
A Hope for Lasting Recovery
As we bring our discussions to a close, we emphasize that hope is not lost. A lasting recovery is indeed possible and within reach for all individuals in Missouri. We are sincerely committed to helping you find the strength and resolve necessary to overcome your struggles and thrive.
Let's Have a Conversation
Our Recovery Advocates at our facility are standing by, ready to provide needed assistance. Encouragingly, one conversation can make a world of difference. It starts with a phone call. We urge you to reach out to us to discuss your situation. Being heard is the first step towards recovery.
Contact Us