Top Alcohol & Drug Treatment Centers in Blue Springs, MO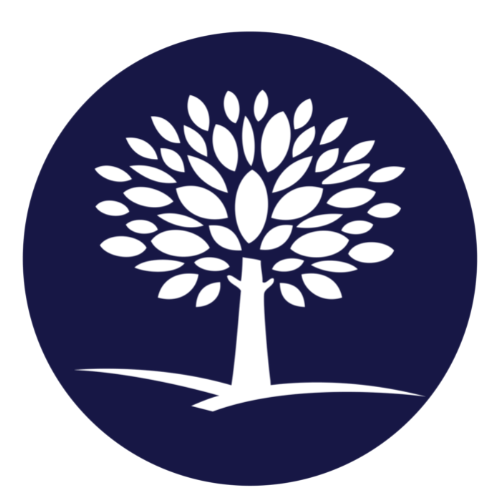 By The Recovery Village Kansas City
Last Updated: August 24, 2023
Editorial Policy | Research Policy
Substance Abuse Resources in Blue Springs, Missouri
With a population of over 54,000 people continually growing, Blue Springs, Missouri, is a city that aims to provide adequate resources to combat substance abuse. Substance use disorders are a national crisis, impacting individuals, families, and entire communities. In the Blue Springs community, services for treatment and prevention, including substance abuse counseling, residential recovery facilities, and community education initiatives, are aimed at providing comprehensive support.
About Blue Springs, Missouri
Located in the U.S. state of Missouri, Blue Springs is a vibrant and bustling city that thrives on community spirit and Midwestern charm. Nestled in Jackson County, it serves as a suburb of Kansas City and is known for its serene neighborhoods, excellent educational institutions, and a deep sense of community.
Blue Springs boasts a population of approximately 55,104, according to the U.S. Census Bureau, with a rich diversity that adds a unique flavor to the city's culture. The community is fondly known for its family-friendly vibe, scenic parks, outdoor sporting activities, and impressive local events that occur throughout the year.
However, like numerous cities in the United States, Blue Springs faces the challenges posed by substance abuse. The community, while extremely supportive and strong, has seen a rise in narcotics and alcohol-related issues, causing concern among local authorities and residents alike. These issues have affected various strata of society, from teenagers to adults, and have had a wide-reaching impact on the community.
The city has launched various initiatives to tackle these issues, including forming tighter partnerships with law enforcement agencies, introducing educational programs about substance misuse in schools, and implementing treatment and rehabilitation programs for those affected. Therefore, while the issue of substance abuse remains a challenge in Blue Springs, the city is tirelessly working towards creating a safer, healthier community for its residents.
Our Closest Facility
The Recovery Village Kansas City Drug and Alcohol Rehab
Conveniently located in the heart of Kansas City, our nearest rehabilitation facility is The Recovery Village Kansas City Drug and Alcohol Rehab. This comprehensive treatment center offers world-class care for substance use and co-occurring mental health disorders.
We understand the unique challenges faced by individuals struggling with addiction in Blue Springs, Missouri, and we're committed to providing the highest quality support and care to our community.
Our facility details are as follows:
Why is the Recovery Village Kansas City Drug and Alcohol Rehab a good option for individuals in Blue Springs, Missouri, seeking help? With a dedicated team of professionals, our facility offers evidence-based treatment methods within a safe, supportive, and inclusive environment.
We hold a strong belief in treating the whole person, not just their addiction. As such, we offer a variety of therapies to manage co-occurring mental health disorders and equip our clients with the tools necessary for sustained recovery. We aim to empower individuals to regain control of their lives and thrive in their communities.
Overview of Rehab Programs for Treating Substance Abuse near Blue Springs, Missouri
Substance abuse, prevalent in contemporary times, is a chronic condition affecting individuals from all walks of life and ages. Its persistent nature makes it one of the urgent public health issues to handle, particularly near Blue Springs, Missouri. This section provides an overview of effective rehab programs available at The Recovery Village Kansas City Drug and Alcohol Rehab for treating this problem.
At The Recovery Village Kansas City Drug and Alcohol Rehab, the committed and knowledgeable team offers a meticulously structured and holistic rehab program. The center adopts an individualized approach tailored to the unique needs of each patient, contributing to the successful recovery journey.
The Rehab Services include Detoxification, Residential Treatment, Partial Hospitalization Program (PHP), Intensive Outpatient Program (IOP) and Outpatient Program (OP). Each program focuses on helping individuals in overcoming substance abuse and assisting them in rebuilding their lives.
Detoxification is the initial step toward recovery; it involves the safe elimination of drugs or alcohol from the body. Followed by Residential Treatment, where individuals reside at the facility and receive round-the-clock medical and therapeutic support. The Partial Hospitalization Program is designed for those who have progressed past the need for full-time supervision but still require substantial medical monitoring. The Intensive Outpatient Program provides freedom for patients to live at home while taking part in a comprehensive, structured outpatient care program that addresses therapeutic needs. Finally, the Outpatient Program is for patients who have regained stability and no longer need intensive care.
In conclusion, The Recovery Village Kansas City Drug and Alcohol Rehab offers a wide range of rehab programs that are designed to provide comprehensive treatment for individuals battling substance abuse, emphasizing psychological healing, withdrawal management, and relapse prevention.
Common Co-Occurring Disorders in Blue Springs, Missouri
Blue Springs, Missouri, like many other areas worldwide, faces the impact of co-occurring disorders among its population. Co-occurring disorders refer to conditions where a person suffers from two or more conditions concurrently, such as mental health disorders and substance use disorders.
One common combo in Blue Springs is depression and alcoholism. People often resort to alcohol to deal with the symptoms of depression, and frequent use can lead to addiction.
Another common co-occurring disorder seen in Blue Springs is anxiety and drug abuse. The continuous state of worry and fear that characterizes anxiety can lead some individuals to self-medicate with drugs, which can, unfortunately, result in addiction.
PTSD and substance abuse is also common. Traumatic events can lead to the development of PTSD, and to manage the debilitating symptoms of PTSD, many resort to substances such as drugs or alcohol, often leading to substance abuse disorders.
It is essential for individuals suffering from these disorders to seek professional help. Co-occurring disorders can be complex due to the interaction of multiple conditions, but there are many healthcare institutions and non-profit organizations offering help in Blue Springs.
Organizations like Blue Springs Recovery Center and Blue Springs Counseling Services provide professional advice, treatments, and comprehensive program for individuals suffering from co-occurring disorders.
Remember, understanding and addressing co-occurring disorders is crucial as it helps in providing more comprehensive care and increases the chances of successful recovery.
Recovery Resources in Blue Springs, Missouri
Residents of Blue Springs, Missouri, struggling with drug and alcohol addiction, have several state, local, and government resources available. These include counseling services, financial aid, educational programs, and more. Here is a comprehensive list for your reference.
Our Primary Facility:
The Recovery Village Kansas City Drug and Alcohol Rehab
State Resources:
Government Resources:
Substance Abuse in Blue Springs, Missouri
Substance misuse is a significant health concern, impacting communities across the United States, including Blue Springs, Missouri. Various substances are commonly misused; this section will highlight key information about these substances and their local impact in Blue Springs, Missouri. 
Alcohol remains among the top substances abused in Missouri. According to the Missouri Department of Mental Health's 2019 Prevention Report, about 15.6% of adult Missourians reported binge drinking in the month before the survey. While it is challenging to get precise local data for Blue Springs, as a part of Jackson County, it is safe to infer that alcohol misuse is as much a problem locally as it is statewide. 
Opioids Opioid misuse is a severe problem in Missouri as the state is ranked 14th in the nation in opioid overdose deaths, according to the National Institute on Drug Abuse. In 2018, there were 1,132 opioid-related deaths in Missouri, which approximates a rate of 19.5 deaths per 100,000 persons compared to the national rate of 14.6 deaths per 100,000 persons. 
Methamphetamine, often referred to as meth, has been a long-standing concern in Missouri, identified by the National Drug Intelligence Center as a primary drug threat. Missouri has typically ranked high among states in the number of meth lab seizures. 
Marijuana As the most commonly utilized illicit drug nationwide, marijuana use is quite prevalent in Missouri. Though the state has legalized medical marijuana, recreational use remains illegal.
For a more detailed look at substance abuse tracking in Missouri, resources like the Missouri Department of Mental Health can provide data, intervention strategies, and support resources. Early identification, education, and proactive steps can help mitigate substance misuse and its impact on Blue Springs and the greater Missouri community.
Warning Signs of Substance Abuse
Dear residents of Blue Springs, Missouri, recognizing the warning signs of substance abuse can be crucial for early intervention and best treatment outcomes. Some of these warning signs may be physical, psychological, or behavioral. Please stay attentive to the following major signs:
Physical warning signs: sudden weight loss, unkempt appearance, bloodshot eyes, frequent nosebleeds, unexplained injuries, impaired coordination, and disrupted sleep patterns.
Psychological warning signs: unexplained mood swings, irritability, anxiety, unexpected hyperactivity, lack of motivation, paranoia, and seclusion from friends and family.
Behavioral warning signs: problems at work or school, legal trouble, secretive behavior, financial issues, and a sudden change in social groups.
If you or a loved one exhibit any of these signs, seek professional help immediately. Help is available through various sources, including the Substance Abuse and Mental Health Services Administration's (SAMHSA) National Helpline at 1-800-662-HELP (4357).
Alcohol Addiction Treatments Available in Blue Springs, Missouri
Alcohol addiction is a serious issue that affects millions of people globally, and residents of Blue Springs, Missouri, are not immune. Fortunately, several treatments for alcohol addiction are available in Blue Springs, Missouri, that can help individuals overcome their struggles and return to a healthy, addiction-free life.
Types of Alcohol Addiction Treatments
In the continuum of care, treatment options range from medical detox and inpatient rehab to various outpatient programs and aftercare services. Here's a closer look:
Medical Detox: Detoxification or "detox" is often the first step in treating alcohol addiction. This service provides medical supervision while the body naturally expels alcohol, helping minimize withdrawal symptoms and potential complications.
Inpatient/Residential Treatment: This intensive level of care typically involves living at a rehab center while undergoing structured treatment programs, including individual therapy, group therapy, and related supportive services.
Partial Hospitalization Program (PHP): This is a less-intensive type of outpatient program but still requires a significant time commitment, usually involving the individual attending treatment services for several hours each day.
Intensive Outpatient Program (IOP): An IOP allows individuals to live at home while attending very structured and intensive treatment sessions multiple times per week.
Outpatient Treatment: This program involves regular check-ins with treatment professionals for medications and counseling but allows individuals to live at home and maintain their everyday activities.
Aftercare and Alumni Programs: These services provide ongoing support and resources for those in recovery after completing a treatment program, including therapy, support groups, and educational workshops.
Treatment at The Recovery Village Kansas City Drug and Alcohol Rehab
The Recovery Village Kansas City Drug and Alcohol Rehab is a pioneering facility offering comprehensive, individualized addiction treatment services in Blue Springs. Offering a full continuum of care, including medical detox, inpatient, and various forms of outpatient treatment, this facility provides a scientifically driven, compassionate approach to addiction recovery. Aftercare services are also provided to ensure sustainable sobriety long after treatment completion. Learn more about how The Recovery Village can guide you or your loved one on a path of recovery.
Choosing the Right Treatment
Choosing the right treatment is crucial for the success of one's recovery journey. Several factors to consider can include the severity of the addiction, any co-occurring mental or physical health conditions, the individual's personal and family history of substance use, and their personal preferences and needs. It is highly suggested to reach out to professionals for guidance in making this critical decision.
The Opioid Epidemic in Blue Springs, Missouri
The town of Blue Springs, Missouri, has, like many towns and cities across the United States, been deeply impacted by the widespread opioid epidemic. Locals have been fighting a steep rise in opioid dependency cases due mainly to prescription painkillers, heroin, and synthetic opioids like fentanyl.
Federal and State Intervention
The crisis has become such a nationwide concern that it has drawn the attention of both the federal and state governments. In March 2017, the Missouri Department of Health and Senior Services announced the inception of a MO-HOPE Project. Aimed at reducing opioid overdose deaths through expanded access to prevention, treatment, and recovery services, this initiative supports local communities in their efforts.
Treatment Options in Blue Springs, Missouri
Individuals dealing with opioid addiction in Blue Springs have access to various treatment options:
Inpatient Rehab Centers: Multiple rehabilitation facilities around Blue Springs offer inpatient services, where treatments like medically-assisted detoxification are provided.
Outpatient Services: These programs provide flexibility for individuals who need to maintain their daily obligations while receiving addiction treatment.
Medication-Assisted Treatment (MAT): These are offered by local healthcare facilities and involve the use of medications, in combination with counseling and behavioral therapies, to provide a comprehensive approach to opioid addiction treatment.
Narcotics Anonymous (NA): As a community-based association of recovering drug addicts, NA hosts meetings in Blue Springs and nearby areas for people seeking peer support.
Government Resources
The national government offers a Substance Abuse and Mental Health Services Administration (SAMHSA) tool, which helps in locating nearby treatment facilities. SAMHSA also maintains a free and confidential 24/7 Helpline (1-800-662-4357) for individuals and families facing mental and/or substance use disorders. The Missouri Department of Health & Senior Services provides a comprehensive list of State Resources for Opioid Use Disorder.
It takes strength to seek help for opioid addiction, but with state, community, and federal efforts combined, the hope for recovery is more tangible than ever for the residents of Blue Springs, Missouri.
Hope for Lasting Recovery in Blue Springs, Missouri
We believe in the power of recovery, and we want you to believe in it, too. In Blue Springs, Missouri, no one has to face addiction alone. The journey to sobriety can be challenging, but with hope, perseverance, and the right support, lasting recovery is within reach.
Everyone's recovery journey is unique, and we honor that. Our Recovery Advocates are dedicated to understanding your individual situation, offering compassionate support and guidance. We are here to help decode the recovery process and assist you in finding a suitable recovery path that aligns with your individual needs.
"The only thing greater than the power of the mind is the courage of the heart."
Our Recovery Advocates offer this courage, guidance, and unwavering support. We're available to walk beside you in every step of your recovery journey, helping you to discover the hope and resilience within you, encourage progress, celebrate success, and equip you with the tools necessary for lasting recovery.