Top Alcohol & Drug Treatment Centers in Junction City, Kansas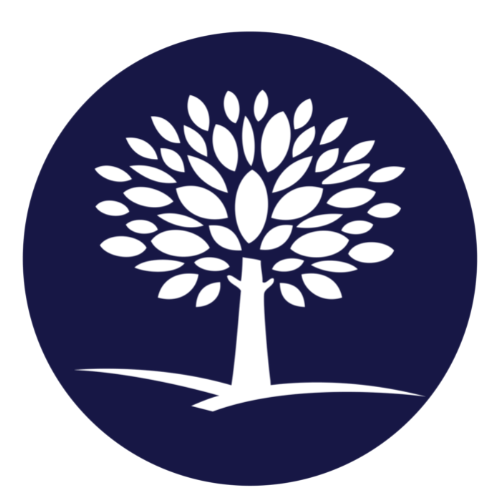 By The Recovery Village Kansas City
Last Updated: September 27, 2023
Editorial Policy | Research Policy
Substance Abuse Resources in Junction City, Kansas
In Junction City, Kansas, like many other communities across the nation, the struggle with substance abuse and addiction continues. Kansas's Substance Abuse Epidemiology Profile reports that individuals in the state often grapple with alcohol, tobacco, and drug use, affecting not only the individuals but the community as a whole. In response to this reality, Junction City has developed numerous resources aimed at treating substance abuse and addiction, providing support for people grappling with these challenges.
About Junction City, Kansas
Junction City is a charismatic county seat situated in the heart of Geary County, Kansas. Its deep roots can be traced back to 1858, with the merging of nearby towns and the notable influence of the Kansas Pacific and Union Pacific Railways. Known for its warmth and hospitality, Junction City exudes an old-world charm paired with a progressive view toward development.
As per the estimates of the United States Census Bureau, Junction City boasts a diverse population of over 23,000 residents. The city is situated in juxtaposition to Fort Riley, a major U.S. Army post, which significantly impacts the city's cultural blend and economy.
Despite its vivacious community and efforts toward progress, Junction City is confronted by the pervasive issue of substance abuse. Residents, community leaders, and local authorities have expressed concern over the increasing numbers of substance abuse cases among both adults and adolescents.
Historically, the region has contended with drug abuse issues, with substantial cases related to methamphetamines, marijuana, and prescription drugs. Recent years have seen a particularly damaging surge in opioid misuse, aligning with nationwide trends.
In response to these challenges, Junction City has implemented several substance abuse prevention programs and recovery resources. Local institutions are tirelessly collaborating with state organizations and the larger community to address these challenges head-on, pushing towards a safer, healthier Junction City.
Building a strong community in Junction City is a continuous journey that requires collective efforts. Overcoming substance abuse is one of the significant steps toward strengthening this extraordinary community and ensuring it continues to thrive for generations to come.
Our Closest Facility
We take pride in introducing our premier assistance center, The Recovery Village Kansas City Drug and Alcohol Rehab. Designed meticulously to support and guide individuals dealing with substance use and co-occurring mental health disorders, our prime focus is on delivering accessible, reliable, and quality services.
Our facility is conveniently located close to Junction City, Kansas, making it easily reachable for local residents seeking help. For those needing a compassionate and comprehensive solution-oriented approach, we have the tools and personnel to provide the support required.
Our center is located at:
11901 Jessica Ln, Raytown, MO 64138
You can contact us at (816) 710-5883 to schedule a visit or if you have any inquiries about our programs and services. Feel free to also browse through our website for detailed information.
We believe The Recovery Village Kansas City Drug and Alcohol Rehab is an excellent choice for those in need because it offers a safe, supportive environment where each individual is treated with utmost respect and dignity. Our multi-faceted, customized treatment plans are tailor-made to cater to the unique needs and challenges of each individual. We understand the struggle and are committed to helping you on your journey to recovery.
Overview of Rehab Programs for Treating Substance Abuse near Junction City Kansas
Treating substance abuse requires a comprehensive, multidimensional approach that encompasses different types, lengths, and levels of addiction treatment programs. One such program within close proximity to Junction City, Kansas, is The Recovery Village Kansas City Drug and Alcohol Rehab. They provide robust rehabilitation services focused on addressing the root causes of substance dependency to ensure longevity in recovery.
The Recovery Village Kansas City Drug and Alcohol Rehab respect the individual journeys of our clients, offering a range of services tailored to each stage of recovery. The standard of care includes detoxification, inpatient and outpatient programs, therapy sessions, and regular aftercare planning. The center capitalizes on a combination of evidence-based treatment methods, holistic care, and a supportive community to foster overall wellness and long-term recovery.
Located in Raytown, just a short drive from Junction City, The Recovery Village Kansas City Drug and Alcohol Rehab caters to those living in this region, lending a helping hand to Junction City residents and those from surrounding areas.
Address: 11901 Jessica Ln, Raytown, MO 64138
Contact number: (816) 710-5883
More details, including specific programs and admission details, can be found on our website. For direct access, click here. Please, note that seeking help for substance abuse is the first brave step to recovery, and there are resources around you. Reach out, don't isolate. Everyone deserves the opportunity to live a fulfilling, substance-free life.
Common Co-Occurring Disorders in Junction City, Kansas
In Junction City, Kansas, numerous individuals are grappling with co-occurring disorders, also referred to as dual diagnosis. This term denotes the simultaneous occurrence of mental health disorders and substance abuse issues.
One prevalent co-occurring disorder in Junction City is the combination of alcohol addiction and anxiety disorders. Those grappling with anxiety often turn to alcohol as a temporary remedy, creating a harmful cycle of dependence.
Depression coupled with opioid addiction is another common dual diagnosis in this area. People living with depression may use opioids as a form of self-medication, which over time, can progress into an addiction.
Other frequently observed co-occurring disorders include schizophrenia with marijuana abuse and bipolar disorder coupled with substance abuse.
Regrettably, many people with co-occurring disorders do not receive appropriate treatment for both conditions. This can exacerbate both issues and make recovery more difficult.
However, there are many resources available for those in Junction City struggling with dual diagnosis. Comprehensive treatment approaches that address both mental health and substance abuse issues can be hugely beneficial and provide a hopeful pathway towards recovery.
It is also crucial for the wider community to grow awareness about co-occurring disorders to support early identification and intervention, eventually reducing the impact of these disorders on individuals and society.
Recovery Resources in Junction City, Kansas
Below is a comprehensive list of recovery resources available in Junction City, Kansas, which include state, local, and government resources. This list also includes our closest facility, The Recovery Village Kansas City Drug and Alcohol Rehab, with more details provided.
The Recovery Village Kansas City Drug and Alcohol Rehab: The Recovery Village Kansas City Drug and Alcohol Rehab provides an array of drug and alcohol rehabilitation services.
Substance Abuse in Junction City, Kansas: A Critical Look
In Junction City, Kansas, a number of substances are commonly abused. These kinds of abuse form a significant public health concern with far-ranging implications.
Alcohol Abuse
Alcohol is one of the most abused substances in Junction City. According to the Kansas Department for Aging and Disability Services, approximately one in every four adults partakes in binge drinking. This behavior risks their health and potentially leads to long-term addiction.
Tobacco and Nicotine Products
Tobacco, notably cigarettes and vaping devices, is another common substance of abuse in Junction City. The Kansas Department of Health and Environment reports that 17.2% of adults in Kansas regularly smoke cigarettes, while 4.8% of adults use e-cigarettes.
Prescription Drug Misuse
Prescription drug misuse is also a prevalent issue, particularly concerning opioid pain relievers. As reported by Kansas Prescription Drug and Opioid Advisory Committee, in 2018, there were approximately 63.8 opioid prescriptions dispensed per 100 residents in the state. Misused primarily for their calming and sleep-inducing effects, these substances can be highly addictive, and misuse often leads to severe health consequences.
Illicit Drugs
Finally, illicit drug usage, specifically marijuana, methamphetamine, and cocaine, is a significant concern. According to the Drug Enforcement Administration (DEA), Kansas has seen an ongoing surge in marijuana confiscations and arrests related to methamphetamine and cocaine usage. The high prevalence of substance abuse in Junction City, and more broadly in Kansas, highlights an urgent need for expanded public education on the dangers of substance abuse, increased coverage of treatment services, and stricter enforcement of drug trafficking laws. Together, these measures can contribute to a healthier and safer community.
Warning Signs of Substance Abuse
Being aware of the signs of substance abuse can be the key to spotting it early and taking action before it escalates. In Junction City, Kansas, we urge all residents to be vigilant and make themselves familiar with the following warning signs:
Behavioral Changes: Sudden changes in behavior, such as mood swings, agitation, irritability, or sudden bouts of hyperactivity.
Neglecting Responsibilities: Failing to meet responsibilities at work, school, or home might be an indicator.
Physical Changes: Rapid weight loss or gain, bloodshot eyes, pupils larger or smaller than usual, frequent nosebleeds, or changes in appetite or sleep patterns.
Secrecy: Acting suspiciously, lying, or withdrawing from family and friends.
Financial Problems: Sudden financial problems, constant requirements for money, or stealing.
If you notice these signs in yourself or a loved one, seek help immediately. There are many local resources available for residents of Junction City.
Alcohol Addiction Treatments in Junction City, Kansas
In Junction City, Kansas, a multitude of alcohol addiction treatments are available to help individuals overcome their dependency. These treatments span from medical detoxification, individual counseling, support groups, and outpatient programs to residential treatment. Each type of treatment has its benefits, allowing for personalized care based on the individual's specific needs. The following sections explore these services.
Medical Detoxification
Medical detoxification is frequently the initial step in dealing with alcohol addictions. This process helps remove harmful substances from the body under medical supervision. It ensures the person's safety and prepares them for further treatment.
Individual Counseling
Individual counseling involves therapists who help the individual identify the root cause of their addiction. It is indispensable in the addiction recovery process, as it allows sufferers to understand and address their addiction triggers.
Support Groups
Support groups play a vital role in ongoing recovery. They provide sufferers with a community of understanding individuals who are also striving to live alcohol-free lives. By sharing their struggles and victories, individuals can gain strength and encouragement to stay sober.
Outpatient Programs
Outpatient programs are suitable for individuals who need to maintain their daily routines while struggling with addiction. These programs offer flexible treatment schedules, making it possible to get treatment without disrupting everyday activities.
Residential Treatment
For people with severe addictions, residential treatment can provide an immersive healing environment. It often includes a comprehensive approach with both medical and psychological support available 24/7.
The Recovery Village Kansas City Drug and Alcohol Rehab
One remarkable facility close to Junction City is The Recovery Village Kansas City Drug and Alcohol Rehab. This rehab facility offers a full spectrum of addiction treatments, including medical detox, residential treatment, partial hospitalization, intensive outpatient, outpatient, and aftercare.
The team at The Recovery Village tailors each treatment plan to the individual's needs, ensuring the best chance of a successful and lasting recovery.
The Opioid Epidemic in Junction City, Kansas & Addiction Treatment Options
The city of Junction City, located in the heartland of Kansas, is not exempt from the nationwide opioid epidemic. Recent years have seen a sharp increase in the abuse of opioids, leading to an increase in overdose deaths and a significant strain on families and social services. As a result, there's been a concerted effort to address the problem, with several resources available for education, prevention, and treatment.
The Situation
According to the Kansas Department Of Health And Environment, there's been a rise in opioid-related deaths in Geary County, home of Junction City, with opioids playing a role in 25% of drug poisoning deaths. This grave situation underscores the need for education, prevention, and treatment efforts.
Treatment Options
In response to the opioid crisis, several addiction treatment facilities and resources are available in and around Junction City. They offer a range of services, from detoxification to long-term recovery support.
Junction City-Geary County Drug Alcohol Advisory Council: This local organization offers outpatient and residential treatment, as well as prevention services. Visit their website for more information.
Pawnee Mental Health Services: Offering mental health and substance use treatment. For more information, visit their website.
Kansas Department for Aging and Disability Services (KDADS): Provides resources statewide for individuals struggling with substance use disorders. Visit the KDADS Behavioral Health Commission webpage for resources.
Governmental Resources
The federal government has also taken steps to address the opioid epidemic through resources such as the Substance Abuse and Mental Health Services Administration (SAMHSA).
SAMHSA provides nationwide resources and information for individuals and families facing mental and/or substance use disorders.
All Kansas residents can access treatment resources through SAMHSA's Behavioral Health Treatment Services Locator, found on their website.
The opioid epidemic is a major public health issue, but with the efforts of local, state, and federal agencies and organizations, there is help and hope for individuals and families affected in Junction City and beyond.
Let's Build Hope Together
Recovering from addiction is no small feat, but it is not a journey you have to face alone. We are here to walk this transformative path with you every step of the way. Often, the hardest part is deciding to start. From there, a new world of healing and wholeness opens up to you – and we'll be there to cheer you every step of the way!
Here in Junction City, we believe in fostering a community of hope and resilience. Recovery doesn't just lie in treatment facilities. It grows in the hearts of determined individuals. It strengthens the bonds of a supportive community. So, we want to empower you to reclaim your life, take charge of your healing and pave the way to lasting recovery.
If you or a loved one is seeking help, we encourage you to reach out to a Recovery Advocate at our nearest facility. Our team of trained professionals is committed to providing individualized treatment plans and personalized support that genuinely caters to your unique needs.
Contact Us Today