Top Alcohol & Drug Treatment Centers in Emporia, Kansas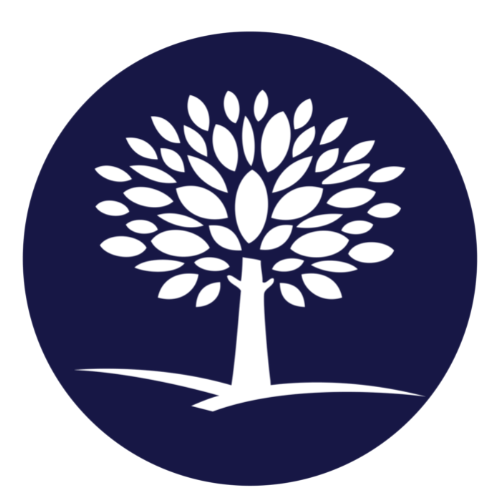 By The Recovery Village Kansas City
Last Updated: August 24, 2023
Editorial Policy | Research Policy
Substance Abuse Resources in Emporia, Kansas
In the state of Kansas, including the city of Emporia, substance use disorder is a prevalent issue that impacts many individuals and families. According to the Substance Abuse and Mental Health Services Administration's 2019 report, approximately 7.5% of Kansas adults (aged 18 years or older) were dealing with substance use disorder. The report also showed that the use of illicit drugs in the past month amongst individuals aged 12 and older was estimated at 3.5%. These alarming figures highlight the urgent need for comprehensive substance abuse resources and treatments in Kansas, particularly in cities like Emporia, where rates of substance use are high.
A range of substance abuse resources are available in Emporia, offering support and therapeutic services to those affected by substance use. These resources provide vital help in terms of prevention, intervention, treatment, and recovery support, playing a crucial role in the broader effort to combat this health crisis.
About Emporia, Kansas
Emporia, nestled in the heart of the Kansas Flint Hills, is a city brimming with a vibrant small-town spirit and history. This oasis, in the midst of lush prairie lands, was officially established in 1857, and since then, it has ingrained itself as a significant part of the American Midwest.
Today, Emporia is home to approximately 24,724 residents who deeply appreciate the city's rich heritage, charm, and tranquil, slow-paced life. Despite its smaller population, the city provides an array of activities, including local cafes, bakeries, and boutiques in the bustling downtown area, while the outdoors offers beautiful parks and biking trails for those who appreciate nature.
In addition to its lively arts and culture scene, Emporia is also home to the world-renowned Emporia State University, bringing an energetic student population to the city. This mix of academia, heritage, and small-town vibes makes Emporia a unique and charming place to live.
Though, like many communities across the nation, Emporia has not been able to evade the grip of substance abuse. The community has witnessed a concerning increase in substance abuse issues, particularly with opioids. Violent crime rates related to substance abuse and drug trafficking have also been a pressing matter of concern in the city.
Emporia is taking crucial steps to tackle these issues, investing heavily in public health resources and collaborating with state and national bodies with the aim of creating a safer, healthier community. The city's strong community spirit and willingness to openly tackle these issues promise hope for a positive future.
Our Closest Facility
The Recovery Village Kansas City Drug and Alcohol Rehab
Address: 11901 Jessica Ln, Raytown, MO 64138
The Recovery Village Kansas City Drug and Alcohol Rehab is an excellent choice for individuals hailing from Emporia, Kansas, and struggling with substance use and co-occurring mental health disorders. This facility is conveniently located, making it easily accessible for Emporia residents. Our dedicated and experienced team is always prepared to provide the best care and support for anyone walking through our doors.
We offer comprehensive treatment programs that not only address substance use but also focus on any underlying mental health issues, ensuring a holistic approach to recovery. By choosing our facility, you are investing in your healthy future. Explore our website or give us a call today to learn more about how we can help you or your loved ones navigate the journey to recovery.
Overview of Rehab Programs for Treating Substance Abuse near Emporia, Kansas
Emporia, Kansas, is serviced by various substance abuse rehabilitation programs. One notable facility is The Recovery Village Kansas City Drug and Alcohol Rehab. This Kansas-based rehab center is dedicated to providing comprehensive treatment services for those struggling with substance abuse.
At this facility, individuals are offered a broad spectrum of treatment programs personalized to meet their unique needs and recovery goals. These programs vary from inpatient and outpatient services, detox programs, and partial hospitalization to aftercare planning, each designed to address different levels of addiction severity.
Manned by highly-skilled professionals, The Recovery Village aims to provide a safe and supportive environment where individuals can work toward their recovery in a secure, positive, and uplifting atmosphere.
The Recovery Village Kansas City Drug and Alcohol Rehab
The Recovery Village Kansas City Drug and Alcohol Rehab, located at 11901 Jessica Ln, Raytown, MO 64138, is a renowned rehabilitation center offering personalized treatment plans that endeavor to address not only the substance abuse issue but also any underlying mental health conditions that may contribute to the addiction.
This facility's commitment to comprehensive, full-spectrum care aims to provide individuals battling substance abuse the tools, support, and guidance necessary to reclaim their lives. Our team consists of skilled clinicians, therapists, and staff who are always ready to assist with compassionate care.
For more information about the services and programs The Recovery Village Kansas City Drug and Alcohol Rehab offers or to schedule an appointment, please feel free to contact them directly at (816) 710-5883. Alternatively, you can visit our official website at www.recoverykansascity.com.
Common Co-Co
Emporia, Kansas Recovery Resources
For those looking for local, state, and government resources for recovery in the Emporia, Kansas, area, the following resources may be available to provide the necessary support and guidance.
These resources can provide assistance and support for those seeking help in their recovery journey. It's important to remember that recovery is possible, and help is available in Emporia, Kansas.
Common Substances of Abuse in Emporia, Kansas
In Emporia, Kansas, like many other locales across the nation, there exists a menace posed by substance abuse. Differences lie in the variety and levels of prevalence of these substances in the community.
Alcohol
Alcohol is widely abused in both the city of Emporia and the state of Kansas. According to the Substance Abuse and Mental Health Services Administration (SAMHSA), in 2019, about 53.5% of adults in Kansas reported past-month alcohol use, significantly higher than the national average of 50.8%.
Opioids
Opioids, particularly prescription opioids, are another common substance of abuse in Emporia. Oxycodone and hydrocodone remain most commonly misused. SAMHSA data indicates 3.5% of adults in Kansas misused opioids in the past year as of 2019.
Methamphetamines
Methamphetamine use is a particular problem in the Midwest, including Kansas. The 2019 National Drug Threat Assessment indicates that meth is more readily available, and seizures have notably increased across the state.
Marijuana
Marijuana, although legal for medicinal use in Kansas, still presents an abuse issue. Arrests for marijuana possession significantly outnumber those for all other substances, according to the ACLU Report on Marijuana in Kansas. Efforts continue on a variety of fronts to combat the issues of substance abuse in Emporia and across Kansas. Employing this knowledge about the common substances of abuse is a crucial step in developing effective preventative and intervention measures.
Warning Signs of Substance Abuse
If you or a loved one is in Emporia, Kansas, it's crucial to understand the warning signs of substance abuse. Substance abuse can be detrimental to one's health, relationships, and overall quality of life. Here are some signs to look out for:
Behavioral changes: Substance abuse often leads to dramatic changes in behaviors. This can include increased secrecy, sudden changes in social circles, neglecting responsibilities, and uncharacteristic bursts of energy or lethargy.
Physical changes: Substance abuse can cause noticeable changes in physical appearance, such as sudden weight loss or gain, deteriorating personal grooming habits, bloodshot eyes, or unexplained injuries.
Psychological changes: Substance abusers may display mood swings, increased irritability, unusual hyperactivity, or even periods of unusual calmness or increased energy.
It's important to remember that these signs can also be indicative of other health issues. However, if you suspect that you or a loved one is struggling with substance abuse in Emporia, it's crucial to seek professional help. For resources and support, the Substance Abuse and Mental Health Services Administration (SAMHSA) offers a national helpline that you can reach at 1-800-662-HELP (4357).
If you're looking for local resources, the Regional Prevention Center at the Kansas Department for Aging and Disability Services may provide the assistance you need.
Alcohol Addiction Treatments in Emporia, Kansas
Alcohol addiction is a public health issue that afflicts many individuals and families in Emporia, Kansas. The road to recovery is never straightforward, but Emporia has various treatments available for those who are ready to walk the path toward sobriety.
Treatment Options
For those battling alcohol addiction, there are two primary courses of treatment that may be recommended: outpatient and inpatient rehabilitation programs.
Outpatient programs: In an outpatient program, individuals often live at home and commute to treatment services a few times a week. This type of program allows them to continue carrying out their daily responsibilities while they receive treatment for their addiction. This is usually recommended for those with less severe alcohol addiction.
Inpatient programs: Inpatient treatment programs require individuals to stay at a treatment facility for a specific length of time, typically ranging from 30, 60, to 90 days, or even longer. This approach is beneficial for sustaining a stable environment that encourages recovery by removing individuals from familiar triggers and providing them with constant medical supervision and support.
Therapies Available
Both outpatient and inpatient treatment programs in Emporia offer a variety of evidence-based therapies to treat alcohol addiction, including:
Cognitive Behavioral Therapy (CBT) – This approach helps individuals recognize and change negative thought patterns that may be contributing to their addiction.
Motivational Interviewing (MI) – This intervention helps build motivation for change and is particularly beneficial for those who are ambivalent or resistant to treatment.
12-Step Facilitation Therapy – This form of therapy is designed to encourage participation in 12-step programs like Alcoholics Anonymous, fostering a network of support for ongoing recovery.
Family Therapy – Involving the family in the recovery process can help address relationship dynamics and communication issues that may have contributed to addiction.
Nearest Treatment Facility
Although Emporia has several behavioral health services facilities available, one of the closest treatment facilities for residents is The Recovery Village Kansas City Drug and Alcohol Rehab.
Offering both inpatient and outpatient treatment services, The Recovery Village Kansas City Drug and Alcohol Rehab is equipped with a team of professionals to give those battling addictions the best chance at a successful recovery. The dedicated staff works to provide patients with personalized treatment plans tailored to their unique needs. The program utilizes a range of evidence-based practices to deliver comprehensive care.
Conclusion
Recovery from alcohol addiction is not a long journey. Emporia, Kansas, provides ample resources and treatments to help individuals regain control of their lives and work towards sobriety. The first step to recovery is acknowledging the problem and seeking help, and facilities like The Recovery Village Kansas City Drug and Alcohol Rehab can offer the indispensable help and support required in this life-changing journey.
The Opioid Epidemic in Emporia, Kansas & Addiction Treatment Options
In recent years, the opioid epidemic has significantly impacted communities across the United States, including Emporia, Kansas. Opioid addiction involves narcotics such as prescription painkillers, heroin, and deadly synthetic drugs like fentanyl. The impact on public health, social and economic welfare is so devastating that it's been declared a public health emergency.
The Situation in Emporia, Kansas
According to data from the Kansas Department of Health and Environment, opioid overdoses have been on the rise in the state. Emporia has not been untouched by this crisis, with an increasing number of individuals suffering from opioid addiction.
Addiction Treatment Options in Emporia
Recognizing the gravity of the situation, several measures have been taken to increase the availability and accessibility of addiction treatments in Emporia. These include:
Outpatient Treatment Programs: There are several outpatient treatment programs available for those battling opioid addiction. These treatment plans generally include counseling, medication, behavioral therapies, and support groups.
Residential Rehab Centers: These offer 24-hour care in a setting away from the patient's normal environment. They provide a structured treatment program that addresses all facets of an individual's addiction.
Medication-assisted Treatment (MAT): Medications like Buprenorphine, Methadone, and Naltrexone are used in combination with counseling and behavioral therapies to effectively treat opioid addiction.
Government Resources
Government resources for the opioid epidemic include:
Overall, extensive efforts are being made to combat the opioid epidemic in Emporia, Kansas. By seeking appropriate help and utilizing the available resources, individuals can overcome addiction and achieve a drug-free life.
Hope for Lasting Recovery in Emporia, Kansas
Amidst the hustle and bustle of city life in Emporia, one thing remains clear – recovery is possible and is within your reach. Our main goal is to pave the path toward a sober and healthy life. We understand the journey to recovery is never easy, but through grit, determination, and the right professional help, a proud and lasting recovery awaits you.
Don't lose hope, but rather step forward and make the brave decision to find help. Sometimes the hardest part of the journey is believing you're worth the trip. We know you are. Your strength and courage can lead you toward a hopeful and healthier future.
Your Path Starts Here
Reaching out for help is the first step toward recovery. We urge you to make that call today. Our Recovery Advocates are standing by to assist you. Your story matters to us, and we are here to help write its victorious ending.
Contact Us
Our closest facility is conveniently located at 11901 Jessica Ln, Raytown, MO 64138. To speak with a Recovery Advocate, call us at (816) 710-5883.