Alcoholism in Military Veterans: Stats, Causes & Effects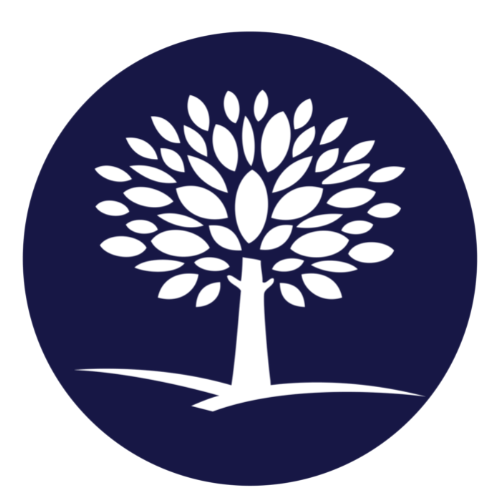 Last Updated: November 3, 2023
Editorial Policy | Research Policy
The stress of military service can lead to alcoholism in veterans, but treatment can help veterans cope with alcoholism and related trauma.
The stress of combat can take a toll on military veterans. Some may turn to substances, including alcohol, to cope. While alcohol may provide temporary relief, over time, alcohol misuse can lead to addiction.
Military Veteran Alcoholism Statistics
When people talk about alcoholism in the military, they are referring to alcohol use disorders (AUDs) in veterans. An alcohol use disorder is the politically correct diagnostic term for alcohol addiction.
Military statistics show how common AUDs are in veteran populations. Consider the following data:
A nationally representative survey of over 3,000 veterans found that 42.2% had an AUD at some point, and 14.8% showed symptoms of an AUD within the previous year.
The same study found that being a younger male was associated with an increased risk of AUDs in veterans.
Another recent study revealed that compared to non-deployed veterans, Gulf War veterans were 33% more likely to have an AUD, and Iraq/Afghanistan veterans were 36% more likely to have an AUD. 
Risk Factors for Alcohol Abuse in Veterans
Drinking in veterans can occur for many reasons. For instance, some veterans may drink to cope with depression or anxiety, while others may drink for social reasons or to conform.
PTSD
There is a strong link between PTSD and alcohol misuse in veterans. Veterans with PTSD are more likely than those without PTSD to drink to cope with negative emotions. In addition, experiencing an increased number of traumatic events during one's lifetime is associated with a higher risk of alcohol use disorder in veterans. Research with veterans has shown that 55–68% of veterans with PTSD have an AUD, which is generally higher than the rate of AUD among veterans without PTSD.
Depression
Veterans may also use alcohol to cope with feelings of depression. Research has determined that veterans may be motivated to drink to alleviate depression, especially if they have PTSD.
Military Sexual Trauma (MST)
Much of the research on MST has occurred with female veterans. One study that evaluated the experiences of female veterans found that those who reported alcohol consumption were more likely to have a history of MTS when compared to non-drinkers. The study also revealed that women with a history of MST may tend to use alcohol to cope with depression or to avoid uncomfortable emotions.
Impact of Alcohol Addiction on Veterans
While alcohol consumption may serve as a coping mechanism for veterans, the reality is that it only provides a temporary form of relief. When alcohol becomes the primary coping mechanism, a veteran is at risk of alcohol addiction and the negative consequences that come with it.
Homelessness
Alcohol misuse can lead to homelessness among veterans who cannot maintain a job or meet their financial obligations due to alcohol misuse. Research on veterans indicated that misusing alcohol increases the risk of experiencing six or more months of homelessness. Related behaviors like driving under the influence are also linked to homelessness.
Self-Harm and Suicide
Veterans addicted to alcohol are also at increased risk of self-harm and suicide. In fact, research indicates that veterans who experience an AUD are slightly over four times as likely to make a suicide attempt at some point during their lives.
Strained Relationships
Continuing to drink despite relationship problems arising from alcohol misuse is one of the signs of an alcohol use disorder. Veterans who become addicted to alcohol may experience relationship conflict. This can include growing apart from friends and loved ones or arguing with a spouse or children about alcohol misuse.
Get Specialized Veteran Support
The Recovery Village facilities have helped thousands of veterans overcome drug or alcohol addiction and co-occurring mental health needs. Our Veteran Advocates can help you navigate the VA on your behalf and help you enter treatment faster.
--- Does the VA Consider Alcoholism a Disability?
Veterans injured or ill due to their military service or experiencing worsening health conditions while in the service can be eligible for disability benefits through the VA. To become eligible, you must show documentation of the disability and file a claim for disability compensation. Mental health conditions like PTSD, depression and anxiety may qualify a veteran to receive disability benefits.
If you experience an alcohol use disorder with PTSD from your service, you may be eligible for benefits, but veterans aren't generally eligible for disability benefits based on alcohol use alone. Contact the VA for more information.
Alcohol Addiction Recovery for Military Veterans
If you're looking for alcohol addiction treatment in Missouri, The Recovery Village Kansas City offers options for veterans. Our 80-bed facility in Raytown, Missouri, offers comfortable accommodations and a full range of treatment options, including medical detox, residential treatment, partial hospitalization services and intensive outpatient care. We also offer treatment for addictions and co-occurring mental health disorders, including PTSD. Contact one of our Recovery Advocates today to learn more or to get started with treatment.
Explore Our Levels of Care
Our full continuum of customizable treatment plans ensure each patient gets professional care that meets their needs.
Sources
National Institute on Alcohol Abuse and Alcoholism. "Understanding Alcohol Use Disorder." April 2023. Accessed May 12, 2023.
Fuehrlein, Brian; Mota, Natalie; Arias, Albert; Trevisan, Louis; Kachadourian, Lorig; Krystal, John; Southwick, Steven; Pietrzak, Robert. "The burden of alcohol use disorders in US military veterans: results from the National Health and Resilience in Veterans Study." Addiction, October 2016. Accessed May 12, 2023.
Helen Louise Kelsall; Millawage Supun Dilara Wijesinghe; Mark Christopher Creamer; Dean Philip McKenzie; Andrew Benjamin Forbes; Matthew James Page; Malcolm Ross Sim. "Alcohol Use and Substance Use Disorders in Gulf War, Afghanistan, and Iraq War Veterans Compared With Nondeployed Military Personnel." Epidemiologic Reviews, 2015. Accessed May 12, 2023.