Does Insurance Cover Mental Health Therapy?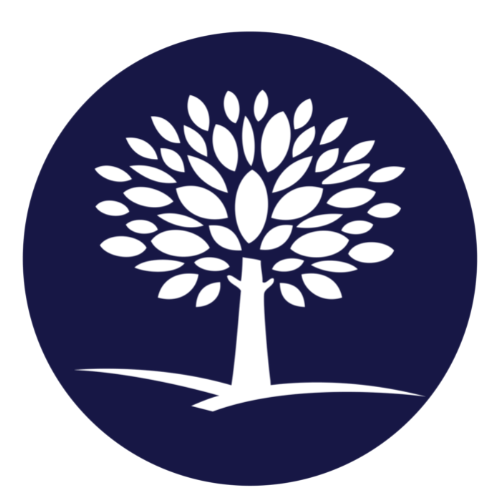 Last Updated: November 20, 2023
Editorial Policy | Research Policy
Prioritizing mental health can be a difficult task in everyday life. Mental health care needs to be accessible and affordable for people to feel like they can get help and stick with it for as long as they need. There are laws to help ensure mental and physical healthcare is available in addition to the services most insurance companies cover. Knowing what mental health care is available to you at an affordable cost is essential in getting the support you need.
Can You See a Therapist Through Insurance?
Health insurance coverage for mental health can be confusing. There are laws in place that require health insurance companies to have equal and adequate coverage for mental health as they do for physical health needs.
There are specific requirements that have to be met for an insurance company to cover therapy and having a diagnosis that the insurance company will reimburse for is a significant component. A therapist will make a diagnosis in therapy that is sent to the insurance company for coverage. A range of conditions and diagnoses are covered but specific to each insurance company.
Does Your Insurance Provider Cover Mental Health Services?
You may be wondering if your insurance provider covers mental health services. Services that you may be considering can include:
Therapy
Inpatient services
Outpatient services
Group counseling
The best way to know what your insurance company covers is to call them directly and speak to a representative who can tell you precisely what your specific plan covers. Some treatment options may also depend on a particular diagnosis for your insurance to cover it.
The Affordable Care Act (ACA)
The Patient Protection and Affordable Care Act, known as the ACA, is a healthcare reform law passed in 2010. The ACA ensures that people can access affordable mental and behavioral health care and that they are essential health benefits.
Mental Health Parity Act of 2008
The Mental Health Parity Act of 2008 states that mental and behavioral health services that are equal to health coverage have to be available through insurance plans. This act means that the cost of treatment for mental or behavioral health services has to align with the cost of regular medical care. Copays, deductibles and out-of-pocket maximums can not be more expensive or restrictive compared to the cost of regular health care offerings.
CHIP (Children's Health Insurance Program)
The Children's Health Insurance Program or CHIP is a program that provides low-cost mental and physical health care to expecting mothers, children and teens up until the age of 17 who do not qualify for Medicaid. This program caps the cost of care at 5% of a family's total income for the year. This allows mothers and children who may not qualify for other programs due to their income to have access to adequate mental health care still.
Medicaid
Medicaid is a state-provided insurance plan for those with specific medical and financial qualifications. Medicaid has become the largest payer for mental health and substance abuse treatment in the United States and has worked with state organizations and managed care organizations to provide better access to mental and behavioral health services.
There are state-specific variations in coverage for mental, behavioral and health services that can be found at Medicaid.gov.
Medicare
Medicare is another government-issued health insurance program that is available to people over the age of 65 or who medically qualify. There are two different parts to Medicare, Part A (Hospital Insurance) and Part B(Medical Insurance) and each covers various mental health services.
Medicare Part A helps pay for inpatient mental health services that you receive in a hospital setting. There is no cost for days one through sixty, with copays beginning after day sixty. 
Medicare Part B helps pay for outpatient mental health services. These can include:
One depression screening per year
Individual and group therapy
Family counseling
Medication management
Psychiatric evaluation
Partial hospitalization
Intensive outpatient (As of January 2024)
Yearly wellness visit
Outpatient mental health services related to substance abuse treatment
To learn more about Medicare coverage for mental health benefits, visit Medicare.gov
Blue Cross Blue Shield
Due to the Affordable Care Act, commercial health insurance plans have to offer comparable mental health care in their plans. Some plans that have been grandfathered for certain individuals, which means they have coverage that is not available to purchase anymore, may have limitations in mental health coverage. It is important to check with your provider to ensure that your plan gives you the access you need to mental health services.
Kaiser Permanente
Kaiser Permanente offers personalized mental health treatment plans where you can try different types of mental health care to see what the best options are for you. Services that are available through Kaiser Permanente include:
Individual therapy
Psychiatry
Group therapy
Health classes
Self-care resources
Addiction medicine providers
Determine if Your Insurance Covers Therapy
There are steps you can take to determine if your insurance plan covers therapy and other mental health services. To verify your insurance coverage for therapy you should call the customer service number on the back of your insurance card. There will typically be a number specifically for mental health coverage questions.
You can ask what types of treatment are covered, such as inpatient versus outpatient facilities, length of time treatment is covered and what co-pays or other out-of-pocket costs you may have for treatment. Your insurance company will normally have a website where you can also check your coverage and providers in your area. You can also confirm with a therapist if they accept your insurance or have an out-of-network benefit you can utilize for treatment.
What Types of Therapy Are Covered by Insurance?
The type of therapy that is covered will depend on the insurance company and plan, but typically the types of therapies covered by insurance include:
Talk therapy
Emergency mental health care
Behavioral health care
Outpatient mental health treatment
Addiction treatment
Some types of therapies such as marriage counseling or alternative therapies (IE: yoga therapy, equine therapy, etc) may not be covered through insurance. To know what is covered, it is important to contact your insurance company prior to starting any treatment.
The Recovery Village Kansas City Accepts Insurance for Therapy
If you are experiencing symptoms that require mental health treatment, The Recovery Village Kansas City accepts insurance for treatment and offers primary mental health services for people without co-occurring substance use disorders. Reach out to the admissions team at The Recovery Village Kansas City to see what insurance providers are accepted.