Top Alcohol & Drug Treatment Centers in Topeka, Kansas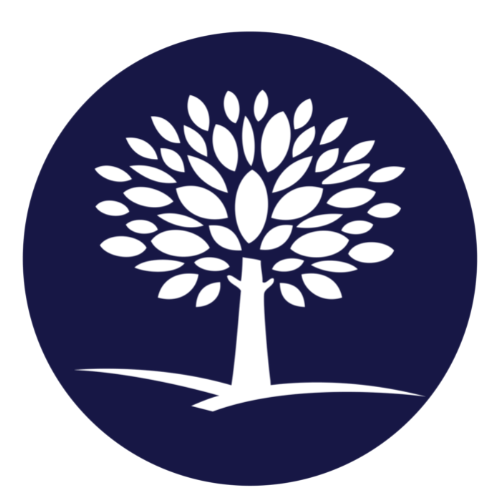 By The Recovery Village Kansas City
Last Updated: August 24, 2023
Editorial Policy | Research Policy
Substance Abuse Resources in Topeka, Kansas
In Topeka, Kansas, like many other cities across the nation, substance use continues to be a significant issue disrupting the harmony of the community. According to the Kansas Department of Health and Environment, an increasing number of teenagers and young adults are suffering from substance use disorders. Treatment facilities throughout Topeka are working diligently to offer essential resources for substance abuse, providing hope and recovery options for those struggling. These comprehensive resources include therapy services, residential treatment programs, preventive education, and community-based outreach activities. Topeka remains committed to addressing substance abuse, providing timely treatment, and fostering an environment of sobriety.
About Topeka, Kansas
Topeka is the capital city of the U.S. state of Kansas and the county seat of Shawnee County. The city provides a blend of metropolitan amenities with a suburban touch, which makes it a unique place to live and work. Its rich history is engraved in the architectural brilliance that displays the city's past and offers an insight into the experiences, struggles, and victories of its ancestors.
As per the U.S. Census Bureau, the city had an estimated population of 125,310 in 2019. However, despite its historical charm and increasing population, the people of Topeka face serious issues related to substance abuse. This problem is not confined to a particular age group or demographic; it impacts the entire community across varied socio-economic statuses.
The city has observed a surge in the consumption of alcohol, prescription drugs, and illegal drugs such as methamphetamine and heroin in recent years. This has put a significant burden on local resources, increased the crime rate, and has had severe effects on the mental and physical health of the community. Many individuals and families are victimized, and countless lives are impacted because of substance abuse.
Fortunately, community leaders and health professionals in Topeka have recognized this issue and are actively working towards creating targeted solutions. Various organizations and treatment facilities have established dedicated programs to aid individuals battling addiction and provide support for their families. While these measures represent a step in the right direction, it is evident that the journey ahead in truly addressing substance abuse in Topeka is both collective and long-term.
Our Closest Facility
We proudly introduce you to The Recovery Village Kansas City Drug and Alcohol Rehab, our nearest facility if you're located in Topeka, Kansas. The Recovery Village Kansas City is renowned for providing high-quality and individually tailored programs for people struggling with substance use and co-occurring mental health disorders.
Here are the vital details of the facility:
Why Choose The Recovery Village Kansas City Drug and Alcohol Rehab?
Aside from its convenient location for Topeka residents, The Recovery Village Kansas City excels due to its wide range of treatments and an unwavering commitment to patient healing and success. Our highly skilled clinicians are dedicated to treating all aspects of the disease of addiction, including underlying mental health issues, to give you the best chance at sustained recovery. We believe in offering a complete continuum of care, starting with detox and residential treatment and culminating in aftercare and alumni services.
Overview of Rehab Programs for Treating Substance Abuse Near Topeka, Kansas
The journey toward sobriety can be challenging, but with the right support system, it becomes manageable. Recognizing the need for professional intervention is the first step toward recovery. This overview presents the substance abuse treatment programs offered by The Recovery Village Kansas City Drug and Alcohol Rehab.
The Recovery Village Kansas City Drug and Alcohol Rehab offers an array of comprehensive treatment options designed to address the specific needs of each individual. These include:
Medical Detox: This is the initial stage of recovery, where the body is cleansed of harmful substances. It is a medically supervised process to manage withdrawal symptoms effectively.
Inpatient Treatment: This is an intensive residential program where patients live and receive treatment at the facility. This level of care provides round-the-clock medical assistance and therapeutic support.
Outpatient Program: This less intensive approach allows the patients to live at home while attending scheduled treatment sessions at the facility.
Aftercare Support: The rehab center believes in providing lifelong support. The aftercare program helps maintain sobriety and prevent relapses in the long term.
Each program at The Recovery Village Kansas City Drug and Alcohol Rehab is individualized and underpinned by evidence-based therapies. These therapies could be cognitive behavioral therapy, group counseling, individual counseling, and holistic therapies such as yoga and meditation.
Equipped with a team of experienced professionals who understand the complexities of substance abuse, The Recovery Village Kansas City Drug and Alcohol Rehab is dedicated to providing a nurturing environment to foster positive changes and help residents regain their life back.
Choosing the right treatment facility is a crucial step in the journey to recovery. It is not just about location but the quality and range of services offered. Topeka residents can find the right balance of comfort, professionalism, and effective treatment within Kansas City at The Recovery Village Kansas City Drug and Alcohol Rehab.
Common Co-Occurring Disorders in Topeka, Kansas
Co-occurring disorders, also known as dual diagnosis, refer to the occurrence of mental health disorders and substance abuse disorders concurrently. In Topeka, Kansas, as with many other regions, there is a significant incidence of such cases.
The Kansas Department for Aging and Disability Services (KDADS) provides data on co-occurring disorders within the state, which illuminates some key trends within Topeka. The following disorders have been commonly observed in the city:
Depression and Alcoholism
Depression co-occurring with alcoholism is a prevalent issue in Topeka. Individuals suffering from depression may turn to alcohol as a form of self-medication, causing an unhealthy cycle that exacerbates both conditions.
Anxiety Disorders and Substance Abuse
Certain substances may appear to alleviate anxiety symptoms in the short term, but prolonged substance abuse can actually heighten anxiety and lead to a dependence on the substance.
Post-Traumatic Stress Disorder (PTSD) and Substance Abuse
PTSD is a common co-occurring disorder with substance abuse, as individuals often misuse substances to cope with traumatic experiences. This co-occurrence can often lead to a heightened severity of symptoms and complications.
There are a number of helpful resources in Topeka, including KDADS and Valeo Behavioral Health Care, geared towards assisting individuals dealing with these co-occurring disorders. Understanding these patterns can help facilitate the creation of more targeted, effective treatments to better serve the Topeka population.
Recovery Resources in Topeka, Kansas
Government Resources
Local & State Resources
Recovery Facilities
Substance Abuse in Topeka, Kansas
In Topeka, Kansas, similar to nationwide statistics, substance abuse is a pressing concern. Several substances, primarily alcohol, prescription drugs, and illicit drugs, are commonly reported in matters related to abuse and addiction.
Alcohol
Alcohol has been widely recognized as the most abused substance in Topeka, Kansas. According to the Substance Abuse and Mental Health Services Administration (SAMHSA), in the State of Kansas, about 18% of adults reported binge drinking in 2019.
Prescription Drugs
Prescription drug abuse, specifically opioids, is an ongoing issue in Kansas. Based on data from the National Institute on Drug Abuse, there were 341 overdose deaths related to opioids in Kansas in 2018. While this rate is lower compared to the national average, it still highlights the severity of the problem.
Illicit Drugs
Illegal drug use is another factor contributing to the substance abuse problem in Topeka. According to the 2017 National Survey on Drug Use and Health, the percentage of Kansas residents using illicit drugs was slightly lower than the national average, but it still signifies a long-standing issue. Commonly abused illicit drugs include marijuana, methamphetamine, and cocaine. The resources allocated to counteract this issue are a testament to the severity of the situation in Topeka, as well as in the state of Kansas as a whole. It's crucial to promote prevention, treatment, and recovery for substance abuse to ensure a healthier and safer community.
Warning Signs of Substance Abuse
Being alert to the signs of substance abuse is crucial in the early detection and intervention of this serious issue. The signs may vary depending on the type of substance being abused, but common indicators can include a marked change in behavior, physical appearance, health, or personal habits. Typically, a person struggling with substance abuse may display some or all of the following signs:
Inexplicable changes in mood or behavior
Alterations in personal hygiene and physical appearance
Consistent health issues such as frequent nosebleeds, changes in appetite, or sudden weight loss or gain
A decline in performance at work or school
Unusual financial problems, possibly linked to purchasing the substance.
Forgoing personal responsibilities and previously enjoyed activities
Increased secretive behavior or deception
If you or someone you know in Topeka, Kansas, is displaying these signs, it's important to seek help immediately. Substance abuse is a treatable condition, and recovery is possible with the appropriate professional help.
Remember, early detection can make a significant difference. Do not hesitate to seek professional advice and support if you notice these warning signs in yourself or others.
Alcohol Addiction Treatments in Topeka, Kansas
In Topeka, Kansas, there is increasing acknowledgment of the critical need for understanding and addressing the detrimental health and social impacts caused by alcohol addiction. Multiple types of alcohol addiction treatment programs are available for those in the community battling this challenging issue.
Types of Alcohol Addiction Treatments
Detoxification
Detoxification is usually the first step in alcohol addiction treatment. It involves the supervised withdrawal from alcohol, often with the aid of medication, to manage the dangerous physical effects of withdrawal.
Medication-assisted Treatment
Many individuals benefit from medication-assisted treatment, where medicines such as Disulfiram, Acamprosate, and Naltrexone are administered to prevent relapse and reduce withdrawal symptoms.
Counseling/Therapy
Counseling and therapy, both individual and group, are essential components of alcohol addiction treatment. They teach coping strategies and life skills and provide emotional support to the patient.
Mutual-support groups
Mutual-support groups like Alcoholics Anonymous provide support from peers who are also struggling with addiction, which is an essential aspect of maintaining recovery.
Intensive Outpatient/Inpatient Treatment
This comprehensive treatment approach is for severe cases of alcohol addiction and includes medical and mental health care, counseling, and aftercare support.
The Recovery Village Kansas City Drug and Alcohol Rehab
Within the local vicinity, The Recovery Village Kansas City Drug and Alcohol Rehab provides an array of evidence-based treatments for individuals suffering from alcohol addiction. This facility offers services that encompass all of the treatment types mentioned above, ensuring they address the unique needs of every individual under their care.
With the variety of treatments available, it is possible for those in Topeka, Kansas, struggling with alcohol addiction, to seek the help they need to return to a healthy, sober lifestyle.
Additional Resources
For individuals seeking treatment and for loved ones supporting them, the local government provides resources that can also assist. The Substance Abuse and Mental Health Services Administration (SAMHSA) National Helpline is a reliable source of information about treatment referrals and information.
Remember, treatment is only the first step towards recovery, and maintaining sobriety involves ongoing effort and support. Professional help, coupled with strong community support, can enable an individual suffering from alcohol addiction to reclaim their life.
The Opioid Epidemic in Topeka, Kansas
The opioid epidemic has severely affected many communities across the United States; Topeka, Kansas, is among the areas heavily impacted. The dramatic increase in the use and reliance on opioids, including prescription pain relievers, heroin, and synthetic opioids like fentanyl, has resulted in devastating consequences for individuals, families, and communities.
Opioid Addiction Statistics in Topeka
According to the Centers for Disease Control and Prevention (CDC), in 2018, Kansas had a rate of 69.1 opioid prescriptions per 100 persons. While improvements are visible, these figures still point to an alarming reality about the extent of this health crisis.
Addiction Treatment Options in Topeka
Addressing the opioid epidemic requires a comprehensive approach that includes providing effective treatment facilities for those battling addiction. There are several treatment options available in Topeka, Kansas.
Treatment Centers
The University of Kansas Health System St. Francis Campus offers comprehensive recovery programs, including Medication-assisted Treatment (MAT) which combines behavioral therapy and medications to treat opioid addiction. They offer services for adults and adolescents and provide support for families.
Government Resources
The State of Kansas also provides resources for residents in need of treatment services. The Substance Abuse and Mental Health Services Administration (SAMHSA) offers a national helpline (1-800-662-HELP) as a confidential, free, 24/7, 365-day-a-year treatment referral and information service for individuals facing mental and/or substance use disorders. Additionally, Kansas residents can visit the Kansas Department for Aging and Disability Services (KDADS) website for more information on the specific programs and services offered at a state level.
Communities and governments are working together to solve the opioid crisis in Topeka and across the country. The fight against opioid addiction is challenging, but with the numerous treatment options and resources available, recovery is within reach.
We Hope for Lasting Recovery in Topeka, Kansas
We believe in the resilience and strength of each individual, and we want everyone to know that lasting recovery in Topeka, Kansas is not just a possibility but a reality for many. Every person's journey is unique, but with the right support and resources, it is attainable.
When it comes to overcoming the struggles associated with addiction and mental health, you are not alone. Our Recovery Advocates are standing by and are ready to provide the necessary support, guidance, and resources to help you or a loved one on the path to recovery.
We understand the difficulties you may encounter and are committed to helping you navigate these challenges. We want to emphasize that hope is not far away – with every step you take toward recovery, you are getting closer to achieving a healthier and more fulfilled life.