How Does Alcohol Rehab Work?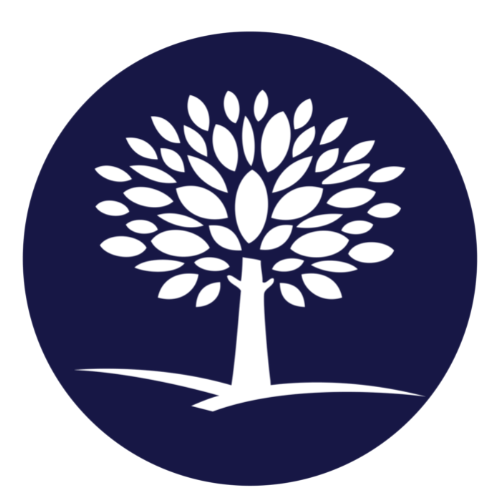 Last Updated: November 3, 2023
Editorial Policy | Research Policy
Alcohol rehab can be critical in helping a person recover from alcohol addiction, but it's natural to be unsure about the process. If you're considering recovery, you may even fear what it will mean to go to rehab. Knowing what to expect can ease some of your concerns and help you prepare for entering a treatment program.
Preparing for Alcohol Rehab
When you're getting ready to leave for an alcohol rehab program, it's essential to prepare. Typical preparations include:
Getting your affairs in order, like scheduling time off from work.
Making arrangements for paying bills.
Determining what you'll need to bring.
What to Pack
Different rehab centers can vary in what they permit patients to bring with them to the facility. Still, you should be allowed to bring essential items like your:
Health insurance card
Photo ID
Several clothing changes
Certain items will likely be prohibited. You may be able to bring a cell phone with you, but you can expect staff to lock it up upon your arrival so you can focus on recovery. You should not bring any:
Drugs
Alcohol
Paraphernalia
Weapons
Knives
Check with the facility website or contact your intake coordinator to determine if there are other prohibited items.
Embracing the Rehab Environment
Once you arrive at rehab, you'll have to adjust to the environment. You'll be away from friends and family, and you probably won't be able to call home right away. You can expect to follow a structured schedule each day and adhere to facility rules designed to keep patients safe and help them establish a solid foundation in recovery. If you're having a difficult time adjusting, keep in mind that your stay in rehab will be temporary, and it will set you up for a healthier future.
The First Steps in Rehab
After you arrive at a rehab facility, you'll begin the intake and assessment process so your team can create an individualized treatment plan that meets your unique needs.
The Intake Process
Upon your arrival, clinical staff will complete an intake interview with you. They'll gather information about your history of alcohol misuse and ask questions to learn when you started drinking, whether you've had any previous periods of recovery, and how often and how much you've been drinking before arriving at the facility. The clinical team will also gather information about the symptoms you're experiencing and what led you to seek treatment, allowing them to create a suitable treatment plan for you.
Medical and Psychiatric Evaluation
You will also receive a complete medical and psychiatric evaluation during admissions, including an initial drug screening and an assessment of vital signs, like heart rate and blood pressure. You'll have evaluations for any co-occurring mental health disorders you may have, and you'll receive a physical exam to determine if you have any health problems related to your addiction.
Core Components of Alcohol Rehab
Most alcohol rehab programs offer a few core components, though there may be a slight variation among different facilities.
Detoxification and Withdrawal Management
Alcohol rehab begins with the detoxification process. People with severe alcohol addiction may experience extreme, and sometimes life-threatening, alcohol withdrawal side effects. During the detox and withdrawal management phase, medical staff provide support and supervision to keep patients as safe and comfortable as possible as their bodies detox from alcohol. Some patients may require prescription medications to prevent withdrawal complications; these can be provided in a detox program.
Behavioral Therapies and Counseling
After detox, patients in alcohol rehab transition into behavioral therapies and counseling services. These often include individual and group therapy sessions to help people learn coping skills and develop strategies for staying committed to recovery.
Some standard therapy techniques used in alcohol rehab include cognitive-behavioral therapy (CBT), which can help develop healthy coping skills, and contingency management programs, which reward active participation in treatment.
Family Involvement in Treatment
It is common for family members to be involved in family therapy sessions, such as parents, spouses and children who are old enough to participate. These sessions provide a safe setting for repairing relationships damaged by alcohol addiction. During family sessions, loved ones can also learn how to support the person in recovery without enabling the addiction to continue.
Holistic and Alternative Therapies
Some alcohol rehab programs offer holistic and alternative therapies, including yoga, meditation, hiking and art therapy. These alternative treatment approaches can be beneficial during recovery because they allow a person to heal the entire self. Alcohol addiction doesn't just lead to compulsive drinking; it also harms physical, spiritual, and emotional well-being. Alternative modalities can help a person heal from all the adverse effects of alcohol misuse.
Transitioning Out of Rehab
Once a person completes a rehab program, it's time to return to the community. While the rehab program may end, staying actively involved in the recovery community is essential.
Aftercare and Relapse Prevention
Before a person leaves a rehab facility, their treatment team will work with them to develop an aftercare and relapse prevention plan. Aftercare services often include continued counseling services and participation in support groups. A relapse prevention plan helps patients identify triggers for drinking and develop coping strategies they can use when faced with triggers or stressors at home.
The Role of Sober Living and Support Groups
Some patients may transition to a sober living home after completing rehab. Sober living homes are recovery-oriented residences where tenants must agree to remain drug-free and participate in some form of treatment. Residents often share common living spaces, such as bathrooms and kitchens, and they share household chores. Some sober living homes may offer support groups on-site, but many require residents to attend support groups, whether on-site or within the community.
Choosing the Right Rehab Facility
When you're ready to enroll in alcohol rehab, choosing a reputable facility is essential. Choosing an accredited rehab program is often a wise idea because these programs must adhere to high quality and service delivery standards. Choosing a facility that uses evidence-based treatment methods and employs licensed and credentialed staff, such as physicians, nurses, psychologists, clinical social workers and professional counselors, is also crucial.
Take the First Step Towards Recovery from Alcohol Addiction
If you're searching for alcohol rehab services in Missouri, The Recovery Village Kansas City is here to help. We offer various treatment options, including medical detox, residential rehab, partial hospitalization programming and intensive outpatient services. We provide evidence-based, personalized treatment approaches in a comfortable facility rich with engaging amenities, including an entertainment room, a fully equipped fitness facility and an art therapy room.
Contact one of our recovery advocates today to learn more about our services or begin the same-day admission process.
Sources
Bayard, Max; Mcintyre, Jonah; Hill, Keith; Woodside, Jack. "Alcohol Withdrawal Syndrome." American Family Physician, March 15, 2004. Accessed September 19, 2023.
National Institute on Drug Abuse. "Treatment and Recovery." March 9, 2023. Accessed September 19, 2023. 
Adedoyin, Christson; Burns, Nalalia; Jackson, Heather; Franklin, Sarah. "Revisiting Holistic Interventions in Substance Abuse Treatment." Journal of Human Behavior in the Social Environment, 2014. Accessed September 19, 2023. 
Mericle, Amy; Mahoney, Elizabeth; Korcha, Rachael; Delucchi, Kevin; Polcin, Douglas. "Sober living house characteristics: A multilevel analysis of factors associated with improved outcomes." Journal of Substance Abuse Treatment, March 2019. Accessed September 19, 2023.